For millions of people with rosacea, facing the world becomes a daily guessing game: What will my skin be doing today? Will everybody stare at me when I walk into work? If you struggle with rosacea, you've probably experienced days like this.
Managing the symptoms of this chronic skin disease presents a different challenge for each individual, but an increasing number of rosacea patients are trying cannabidiol (CBD) to manage their symptoms.
In this article, we'll explain what rosacea is and how CBD oils and topicals can help you overcome your skin anxieties and step out into the world confidently.
We'll also answer the most commonly asked questions about the therapeutic potential of CBD for rosacea. If we fail to cover your query, don't hesitate to get in touch by contacting us online.
What Is Rosacea?
According to the National Rosacea Society (NRS), rosacea is a common skin condition that affects more than 16 million Americans and more than 400 million people worldwide.
Although most commonly diagnosed in women and people with fair skin, rosacea can affect anyone of all genders or skin types. Men tend to experience more severe symptoms, including significant thickening of the skin on and around the nose.
Clinical investigation says this skin condition usually appears in people at least 30 years old and in a cyclic pattern. Symptoms flare up, get better, and then worsen again: People may be symptom-free for a while before triggering another round of symptoms.
Rosacea Symptoms
The most recognizable signs of rosacea include redness and swelling of facial skin, usually focused at the center of the face on the nose, cheeks, chin, and forehead. It causes a variety of symptoms, including the following:
Skin redness: Rosacea often causes persistent redness of facial skin that resembles blushing or sunburn but does not fade over time.
Skin swelling or thickening: The skin may swell or thicken, especially around the nose.
Pimples or bumps: Some people deal with small pus-filled or solid red spots that resemble acne.
Visible blood vessels: Rosacea may cause the body to expand blood vessels, which makes small blood vessels in the face more visible.
Eye redness and swelling: According to the NRS, about half of rosacea sufferers struggle with bloodshot eyes, eyelid redness, and eyelid swelling.
If you're not sure whether your symptoms indicate rosacea, acne, or another skin irritation, see a dermatologist for a professional opinion. Many skin diseases look the same. Since their appearances differ from person to person, it's always a good idea to see a professional to get a diagnosis.
Types of Rosacea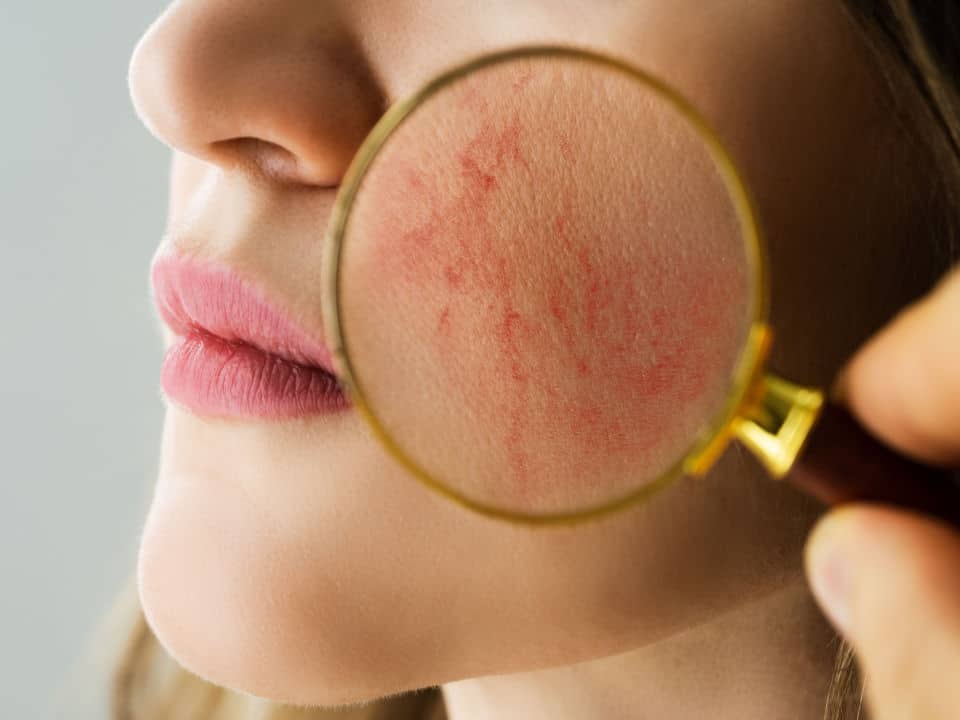 Medical professionals categorize rosacea into four subtypes depending on the presenting symptoms, often diagnosing two or more subtypes in a single patient. These types of rosacea include the following:
Erythematotelangiectatic rosacea causes swelling, redness, dryness, and sensitivity to the face. Professionals consider frequent flushing as an indicator of this type.
Phymatous rosacea causes the skin on the nose, forehead, chin, eyelids, and ears to thicken. When this affects the nose, it's called rhinophyma, and it may eventually obstruct air movement through the nostrils.
Papulopustular rosacea causes acne-like bumps. You can tell the difference between this and an acne breakout by the absence of blackheads or the presence of a stinging sensation.
Ocular rosacea symptoms include bloodshot and watery eyes, light sensitivity, grittiness, burning, and in severe cases, the growth of cysts or degradation of eyesight.
If you notice redness beneath the skin of your face or any of these other symptoms, set up an appointment with your doctor or dermatologist. Ignoring signs of rosacea only gives the condition more time to worsen, risking an even more serious medical condition.
Emotional Effects of Rosacea
The NRS conducts surveys and has discovered that rosacea affects self-confidence levels and disrupts daily life for many sufferers. Almost 90 percent of patients surveyed said they struggle with low self-esteem, and roughly half of them have had work absences because of rosacea flare-ups. These statistics aren't surprising since most people become self-conscious when a medical condition affects their appearance.
Medical Rosacea Treatments
Theories on what causes rosacea vary: from an imbalanced immune system to a higher number of microscopic mites found on the skin. Health care professionals treat rosacea using equally varied methods, including the following:
Oral antibiotics reduce inflammation and fight infection-causing microbes.
Steroid creams and similar topical medications minimize redness and swelling.
Laser therapy helps reduce redness and visible blood vessels.
Surgery sometimes becomes necessary to address nose disfigurement or remove visible blood vessels.
Steroid topicals and other doctor-prescribed treatments are not your only option for managing whatever is causing rosacea on your face. If your skin keeps you from following through on commitments or thoroughly enjoying your life, consider trying a CBD cream or oil. CBD for rosacea may provide the relief you've been seeking.
Treating Rosacea With CBD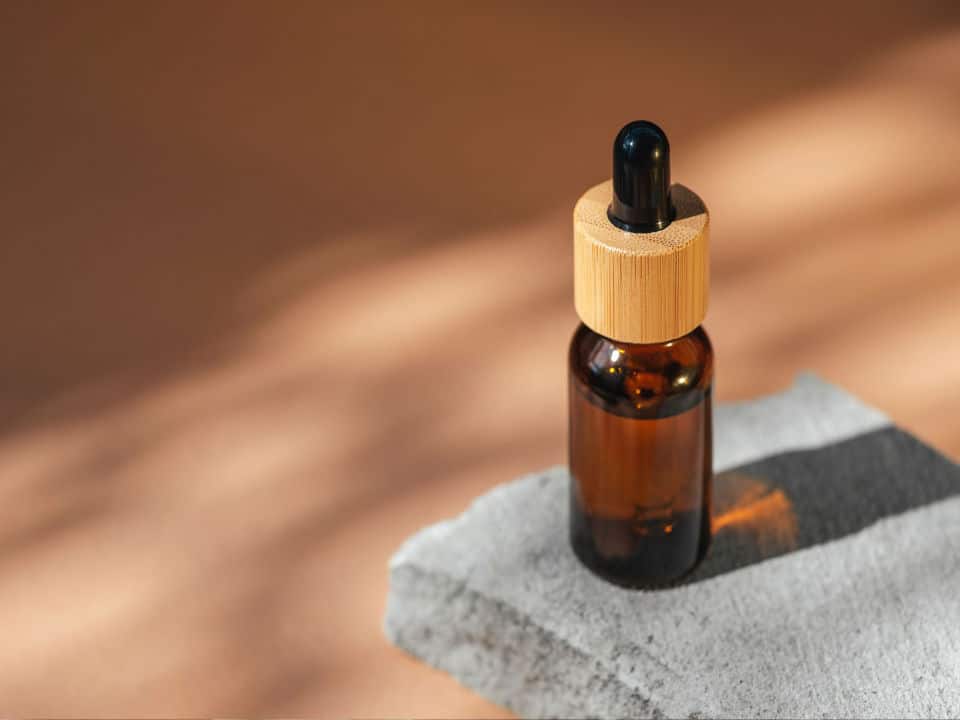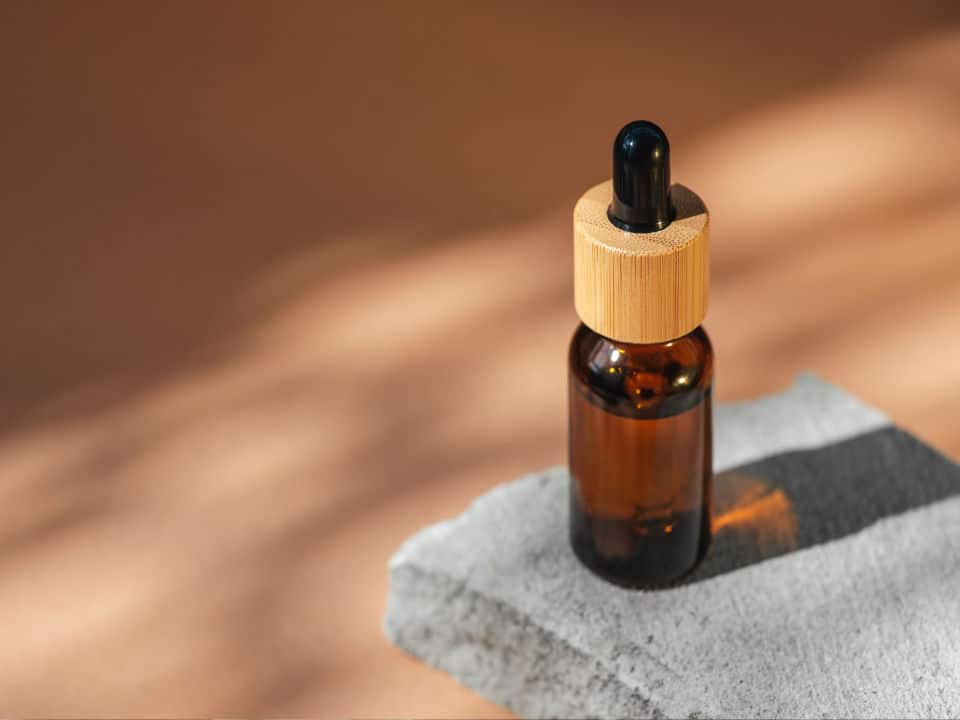 As the medical community learns more about the health benefits of CBD, an increasing number of rosacea patients are giving CBD a shot. The antioxidant, analgesic, sebostatic, and anti-inflammatory effects of CBD help many people treat rosacea without having to resort to antibiotics, steroids, or surgeries. CBD may have the following effects:
Reducing Inflammation
Inflammation causes many symptoms of rosacea, but researchers have found that CBD contains anti-inflammatory properties and antioxidant properties that can help you control skin swelling and redness. Doctors may prescribe steroids for inflammation caused by rosacea, but this only provides a short-term solution because consistent use of topical steroids causes other side effects.
Lessening Oil Production
Glands within your body naturally produce oils, but overproduction causes acne issues and may worsen rosacea symptoms by causing more pustules to develop. Research shows that CBD helps stop the overproduction of oil, providing relief for people struggling with certain skin conditions.
Getting You Out of Pain
Studies show promising results in the pain-relieving power of CBD. Many people use CBD to manage chronic pain, and rosacea patients may find relief from stinging and burning sensations.
Helping You Find Balance
The recently discovered endocannabinoid system impacts the health of your body's various tissues, including your skin. Researchers believe the cannabinoid receptors in the body aid in regulatory functions, including the sebaceous glands, which affect how much oil your skin produces.
Helping You to Manage Stress
According to research, CBD offers a promising solution for managing anxiety and stress disorders because it decreases autonomic arousal, fear expression, and other stress and anxiety responses. Because stress represents a major trigger factor for rosacea, this can result in less severe facial symptoms.
How To Use CBD Oil or Cream for Rosacea
CBD may provide the treatment you've been looking for to relieve your symptoms of rosacea. If you want to try CBD oil for rosacea treatment, consider the information below to find the best product for you.
Choosing the Best CBD Products for Rosacea
CBD comes in many forms, including gels, creams, balms, edibles, and oils. As with any other skin condition treatment, results vary depending on the person, so you may have to experiment to find the best method for treating your rosacea. You may end up using a combination of products for the most effective relief from your symptoms.
One tip to remember is to find products that use CO2 extraction methods. Some CBD products use unclean gasses for extraction, such as butane, but CO2 provides a much purer product.
CBD Topicals
Topical CBD (balm, cream, or gel) provides an excellent option for treating rosacea and other skin conditions because the skin directly absorbs the CBD. The best topical application products include ingredients that help moisturize and soothe.
SUPA Naturals CBD Body Butter
Our CBD Body Butter includes shea butter, coconut oil, vitamin E, and other helpful ingredients alongside the Cannabis sativa seed oil. The vegan-friendly, non-greasy formula moisturizes and protects the skin while soothing irritation. This is a full spectrum CBD product, which means it contains the cannabinoids and terpenes CBD needs to provide significant benefits, including up to 0.3 percent THC.
CBD Oil
CBD oil can also provide anti-inflammatory effects and other benefits if you struggle with rosacea. If you're looking for fast results, place your dosage of drops under your tongue. Some rosacea patients mix their CBD oils into food and beverages, but this takes longer to work because the CBD must go through the digestive system to be absorbed.
SUPA Naturals Full Spectrum CBD Oil
Our Full Spectrum CBD Oil can help with your rosacea treatment through its anti-inflammatory and pain relief effects. Another full-spectrum product, this CBD tincture will not only help with your skin but can also help treat anxiety, stress, depression, insomnia, and other conditions. If you're looking for a THC-free product, check out our Water Soluble CBD Oil.
How Does CBD Oil Compare to Other Rosacea Treatments?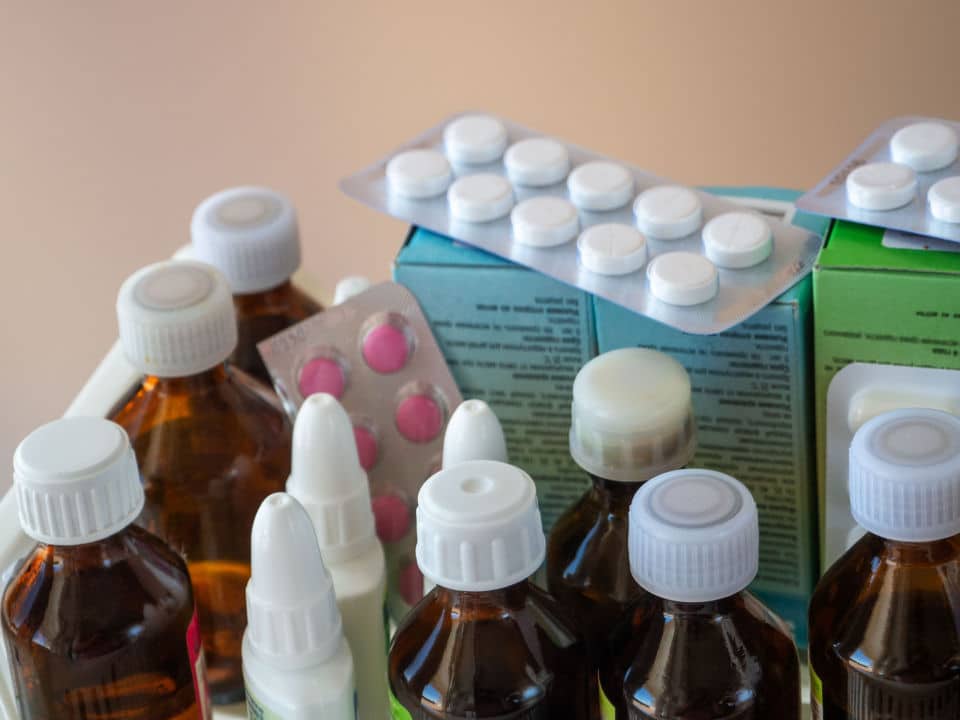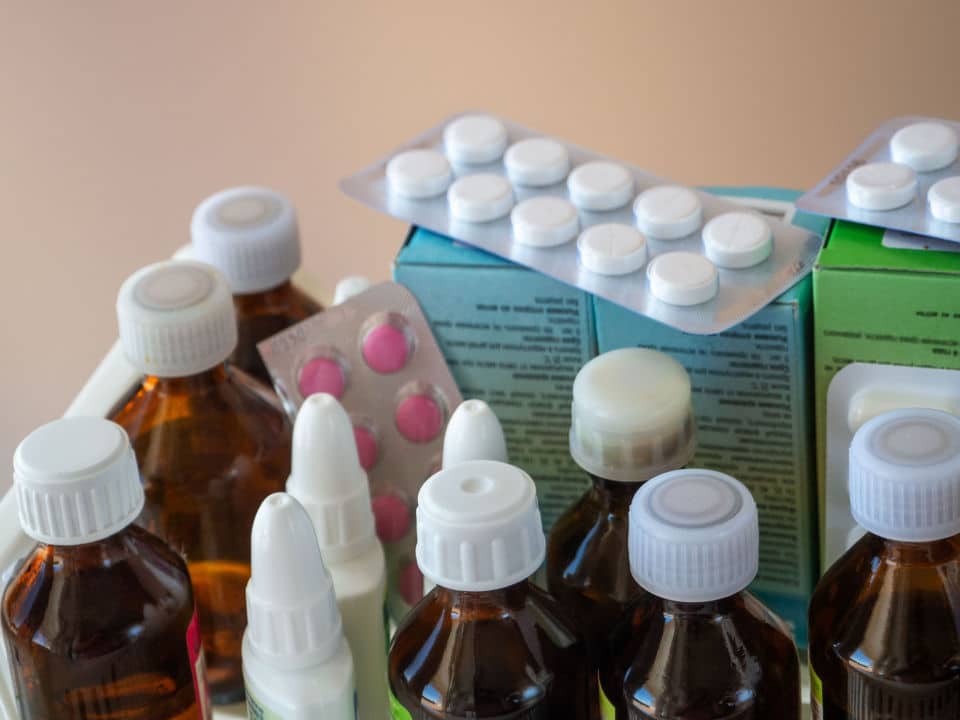 Doctors must be careful not to let patients use traditional rosacea treatments long-term. For example, consistent use of steroid creams can cause your skin to age faster and become thinner. Antibiotics are also short-term medications, as long-term use may compromise the immune system and cause imbalances in the digestive system.
Many rosacea patients are tired of the side effects of typical treatments or are still looking for an effective way to reduce symptoms. Although research into CBD is still only just beginning, many people have embraced CBD skin care products and oils and discovered the benefits of CBD for rosacea.
CBD Dosage for Rosacea
Dosing recommendations depend on the person and the type of product. For CBD oil for rosacea, start with one dropper full of CBD oil and add more if needed. As with any supplemental dietary product, give it a chance to digest and start working.
To apply CBD skin care topicals, start with a small amount and then use more as needed. How much you start with depends on how much skin you want to cover. Most products encourage users to use as much as needed, so there's no need to worry about using too much.
Skin Care Tips for Rosacea
You don't have to rely only on prescription medications and alternative treatments to treat skin diseases like rosacea. You can lessen the effects of this chronic skin condition by incorporating these tips into your skincare routine:
Find lotions that don't irritate your sensitive skin. Hyaluronic acid is typically okay, but pay attention to how each product affects the skin on your face to find your best option.
Avoid abrasive skin products. Some face washes include abrasive materials that can irritate the skin and exacerbate symptoms of rosacea.
Use sunscreen with an SPF at or above 30. The sun triggers rosacea flare-ups in many sufferers, so keep yourself protected against UVA and UVB rays.
Use mineral sunscreens, not chemical ones. Mineral sunscreens include zinc or titanium dioxide instead of relying on a chemical reaction. These sunscreens prove more effective and safer for your sensitive skin.
Avoid common rosacea triggers, such as extended sun exposure. Your triggers may differ from someone else's, so pay attention to what you're doing before a flare-up.
Get plenty of exercise and sleep. We all know that stress can cause skin problems; the same proves true for rosacea breakouts. Do what you can to reduce your stress levels.
Don't touch your face. Trickier than it should be, this tip still proves essential for avoiding irritating your skin further.
Choose anti-inflammatory foods, such as foods with high contents of omega-3 fatty acids. Think fish, nuts, seeds, and plant oils.
Consider the environmental factors in your life and what you can do to protect the skin on your face.
Use green-tinted makeup to cover blood vessels and facial redness, but avoid products that irritate your skin.
Visit the NRS website to learn more about the lifestyle changes you can make to help target inflammation and relieve rosacea symptoms. They also provide many other guides to help you learn all about rosacea.
FAQs About CBD for Rosacea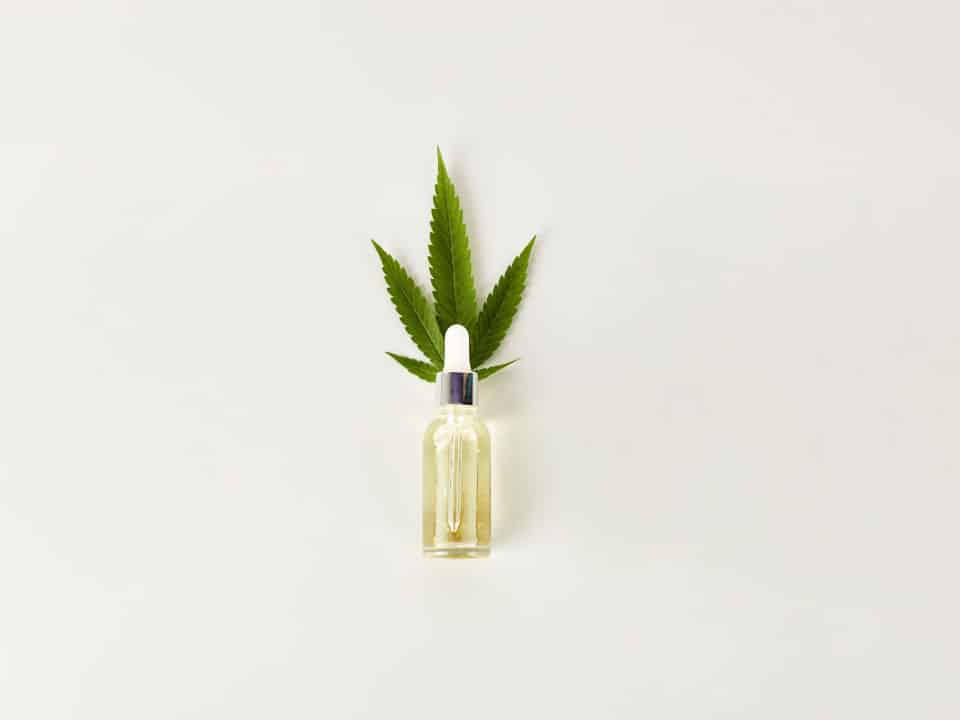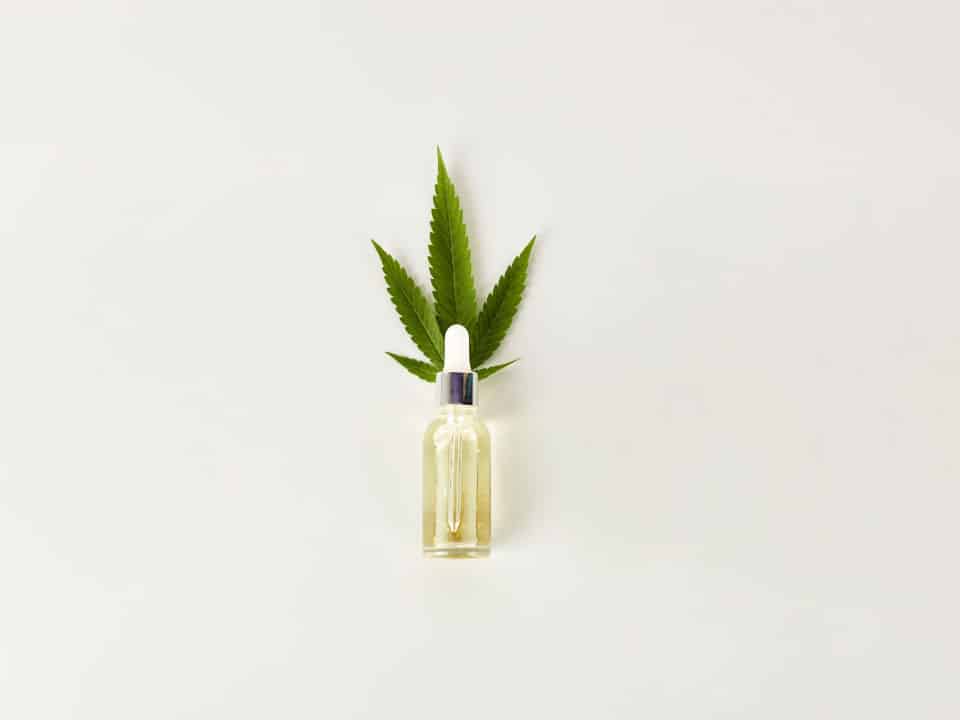 What causes rosacea?
Medical professionals don't know what causes rosacea, but studies have provided some insight. For example, researchers know through clinical investigation that people with rosacea have more microscopic mites on their skin than those without this chronic skin condition. They also have a higher number of cathelicidins, which cause pimples, bumps, visible blood vessels, and facial flushing as part of the innate immune system.
Professionals associate various trigger factors with rosacea flare-ups, including sun exposure, stress, heat, and dry skin. Some sufferers may trigger a flare-up simply by eating spicy foods. Researchers have also linked rosacea with certain infections, such as helicobacter pylori, a bacterial infection that causes inflammation.
The healthcare industry must conduct more research to determine what causes rosacea but tends to agree that several factors may play a role, including genetics, environment, and the state of the immune system.
Can you use CBD for all types of rosacea?
Yes, the anti-inflammatory benefits and other therapeutic properties of CBD can help you find relief from all of your rosacea symptoms regardless of the subtype. We simply urge you to be careful using a topical application (CBD balm, gel, or cream) on the sensitive skin around the eyes, as this may cause irritation.
Will CBD completely cure my rosacea?
The healthcare industry does not yet understand the cause, so no cure for rosacea exists. However, combining CBD treatment and lifestyle management can help you reduce flare-up frequency and symptom severity.
For example, if you struggle mainly with papulopustular rosacea (resembling acne breakouts), CBD may reduce your symptoms by suppressing oil production in your skin.
Are there side effects of using CBD for rosacea?
You can avoid any potential side effects of using CBD by choosing pure, clean products. Some products use impure extraction or production methods that can leave harmful chemicals, heavy metals, and other toxins behind.
If you choose SUPA Naturals CBD products, you won't have to worry about unwanted contaminants. Our products are:
Manufactured according to FDA and GMP standards
Tested by third-party laboratories
Extracted using CO2
Organic and Non-GMO
We farm our ingredients in Kentucky in an organic, pesticide-free environment.
Can CBD irritate my skin?
No, CBD is not likely to irritate your skin. However, if you have susceptible skin, you may react to another ingredient in a CBD product, especially if you have severe allergies. Always check a product's ingredient list before using it, and look for any potential allergens or other elements that may affect you.
If you choose SUPA Naturals CBD Body Butter, you'll only find natural ingredients like coconut oil, Butyrospermum parkii (Shea butter), Kokum butter, beeswax, and Vitamin E.
Can a doctor recommend CBD oil or balm for my skin?
You do not need a prescription for CBD products because the 2018 Farm Bill federally legalized CBD. Since that time, more and more medical professionals have recognized the many medical benefits of CBD, so your doctor might recommend it.
Learn More About the Health Benefits of CBD
When treating rosacea, CBD tinctures and topicals provide an excellent option for balancing an imbalanced inflammatory response and reducing severe symptoms. Try a SUPA Naturals product to discover the benefits for yourself, or contact us online for an answer to any question you may have about the therapeutic potential of CBD for rosacea.
Why Trust SUPA Naturals?
The SUPA Naturals team genuinely cares about helping people along their wellness journies. We want to help as many people as we can by providing high-quality CBD products and educational resources on the many health benefits of CBD. Join the SUPA Naturals family to discover how CBD can help you overcome rosacea and many other conditions.
Related