CBD is more than a healthy addition to your daily life. It's also a fantastic cooking agent that can transform traditional meals and condiments into modern delights packed to the brim with health benefits. One of the most popular treats taking the CBD community by storm is CBD-infused honey.
CBD honey can sweeten nearly any dish while still providing you with all the health benefits of CBD oil. It's easy to make and doesn't require high-end equipment or extensive cooking knowledge. Continue reading to learn more about CBD honey and how you can make your very own batch in just a few short minutes.
Why Use CBD Oil?
CBD is more versatile than you might think. It comes in various forms and can help alleviate the symptoms of multiple health conditions, including anxiety, asthma, and chronic pain. People take CBD in numerous ways, but making delicious home-cooked meals with high-quality CBD oil remains one of the most popular–and simplest–methods.
Crafty CBD users make all sorts of delicious meals and condiments out of the adaptable substance, but one of the most popular CBD-infused delicacies is honey. Continue reading to learn more about the benefits of CBD, plus how you can make your own CBD honey at home.
What is CBD?
Before you start making the recipe, it's crucial to know what CBD is and what you can expect from the beneficial substance. CBD is one of the many chemical compounds found in hemp plants. It's a natural substance that can help alleviate the symptoms of various medical conditions, including:
Anxiety
Asthma
High blood pressure
Chronic pain
PTSD
Withdrawal
Workout recovery
Insomnia
Inflammation
Unlike THC, another chemical compound found in cannabis, CBD won't alter your mind. Instead, it provides many health benefits and offers a viable alternative for some prescription medications. Many people infuse CBD into various dishes, such as cookies, teas, and–of course–honey.
What is CBD Honey?
CBD honey features all the benefits of CBD packed into a delicious condiment that complements most meals. It's easy to make and even works as an anti-inflammatory addition to your diet.
This delicacy consists of two main ingredients: honey and CBD oil. Although some people mix in additional herbs and spices like vanilla, basil, and thyme to give it some extra flavor, it isn't necessary to reap the honey's benefits. Once you learn the recipe, you can experiment and adjust the taste to your liking.
Choosing The Right Ingredients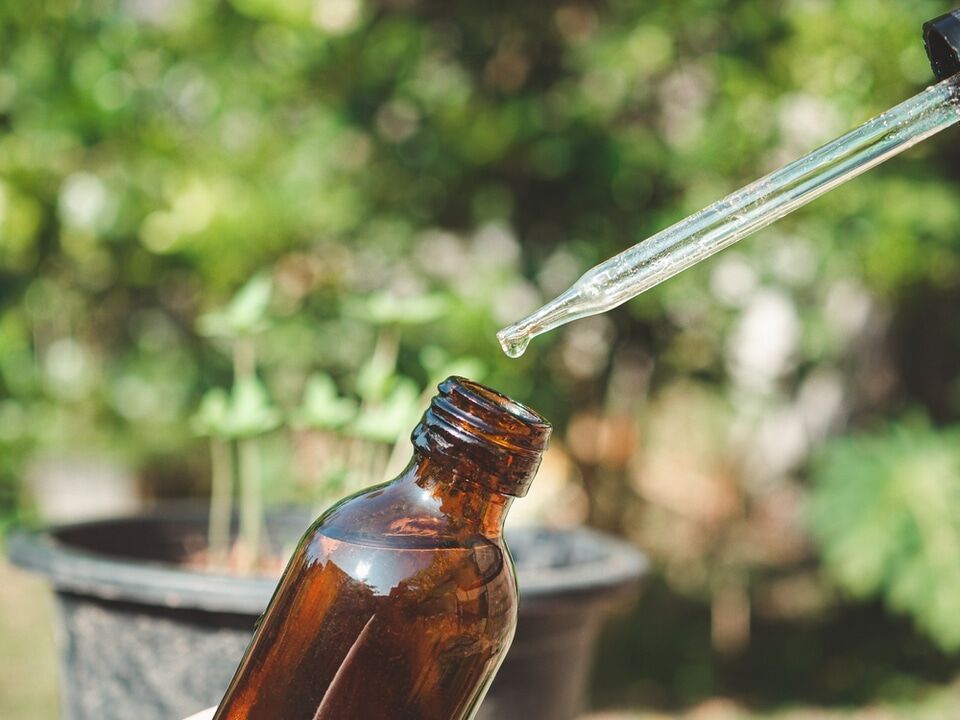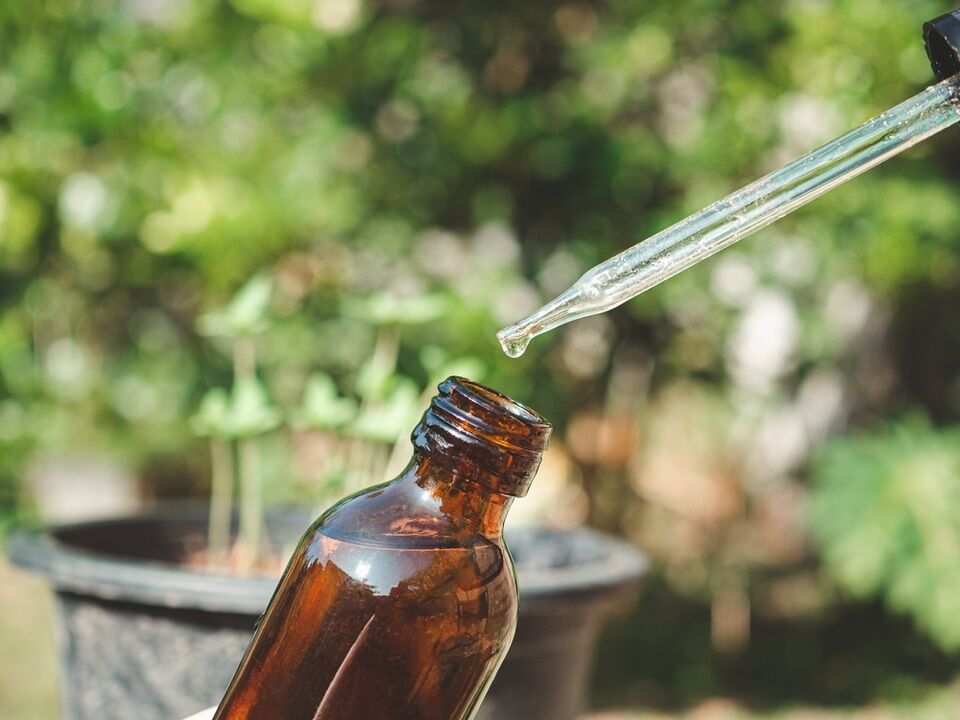 As the saying goes, a meal is only as good as its ingredients. That's why it's vital to choose high-quality ingredients to ensure that your infusion reaches its full potential.
When choosing your oil, select a product from a reputable company. Here at SUPA Naturals, we provide high quality CBD tinctures. We use a carbon dioxide extraction process to ensure there are no residual solvents in our oils.
Experts also recommend using high-quality honey rather than cheap, store-bought brands. Try finding a local distributor that offers natural, raw honey to boost your infusion's flavor. You can also use acacia or wildflower honey if you prefer.
CBD-Infused Honey Recipe
To make CBD-infused honey, gather the following ingredients.
One cup of honey (preferably all-natural, raw honey)
One 10-milliliter bottle of CBD oil
One glass jar with a lid
A small pan or heat-safe bowl
A large spoon
Step One
Pour the honey in the glass jar and set it aside for later use. If you purchased honey in a glass jar, you may skip this step.
Step Two
Put the lid loosely on the jar so any trapped air can escape.
Step Three
Fill your pan or bowl with enough warm water to cover three-quarters of the honey jar. The water should be hot but not boiling.
Boiling water will break the glass jar, so make sure not to overheat the water. Overly hot water will also destroy some of your CBD honey's beneficial compounds, so it's vital to keep the water at the right temperature to ensure that your honey comes out flawlessly.
Step Four
Place the honey jar gently into the warm water.
Step Five
Let the honey jar sit in the warm water for three to five minutes. The hot water helps break up the honey, making it easier to blend it with your CBD oil.
Step Six
Remove the honey jar from the warm water and carefully lift the lid. Pour the 10 milliliter bottle of CBD oil into the jar and stir it into the honey. Continue stirring the infusion for one to two minutes to blend the ingredients.
Once you finish stirring the honey, place the lid back onto the jar.
Step Seven
Set it aside until it cools. Once it reaches room temperature, tighten the lid and store the honey in a dark, cool place away from heat and direct sunlight.
Additional Tips
If the honey crystallizes or the CBD oil starts separating, place the jar back into warm water and let it sit for three to five minutes. Remember to loosen the lid before placing the honey jar back into the water.
After a few minutes pass, remove the jar and stir the infusion until the CBD oil and honey blend fully. Let it cool for a few minutes before tightening the lid and storing it.
Recipe Variations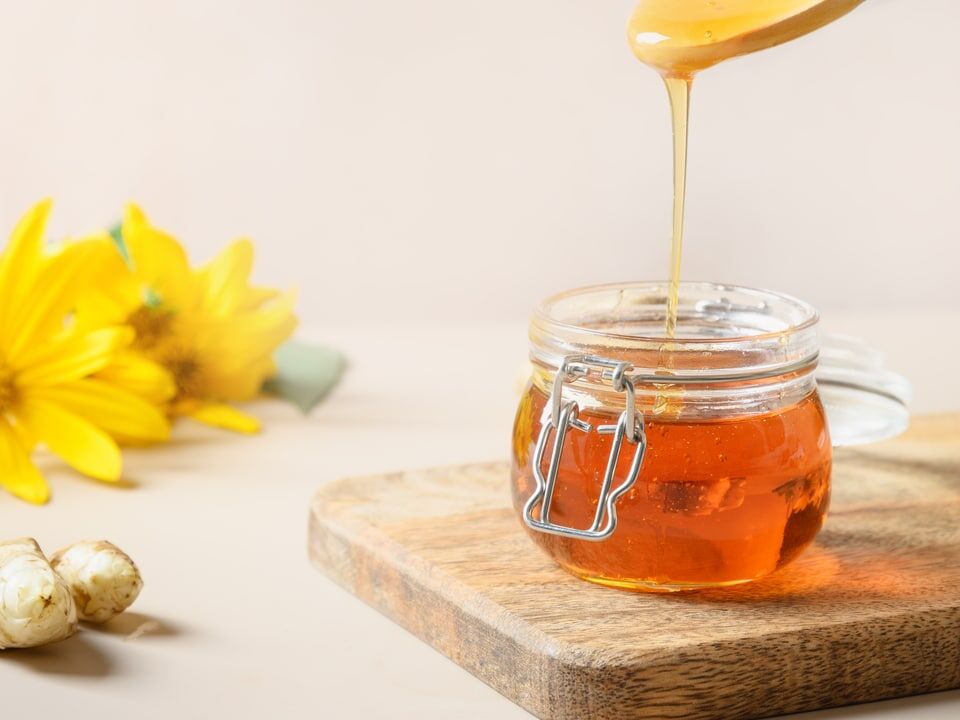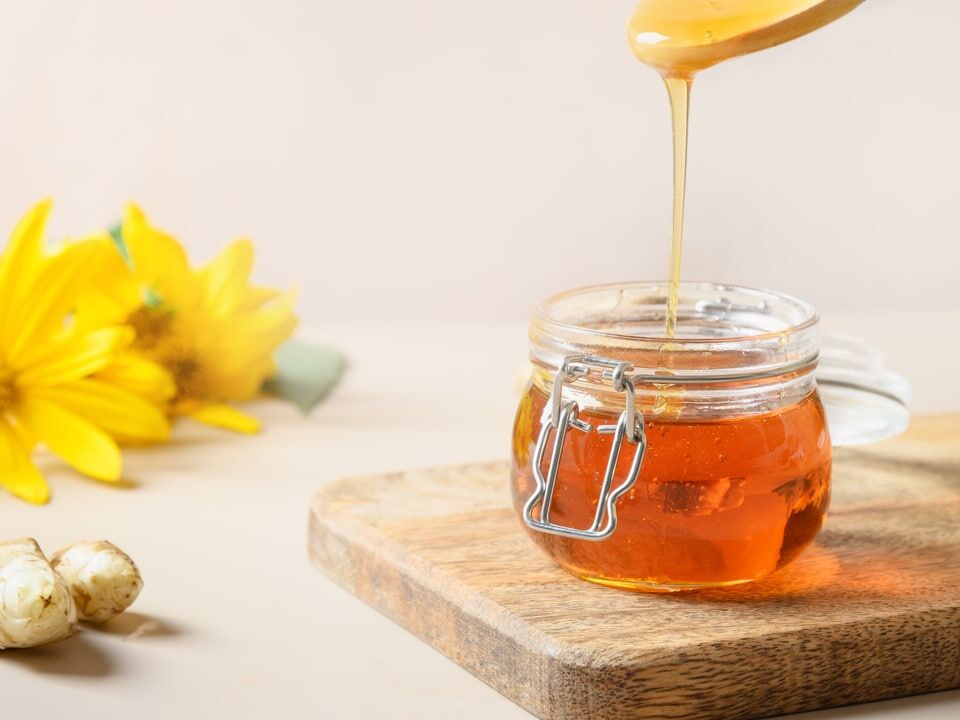 Add Additional Spices and Herbs
If you want it up, you can add other herbs and spices like chamomile, vanilla, lavender, or passionflower. Many medicinal herbs have beneficial effects that complement CBD well. Add the herbs of your choice when you mix the oil and honey during step six.
Substitute the Honey with Another Natural Sweetener
Some people don't enjoy honey or prefer other natural sweeteners. Luckily, you can replace honey with an alternative sweetener like maple syrup and still enjoy the benefits. Simply follow the recipe listed above and swap the honey with the sweetener of your choice.
Make a Whipped or Creamed CBD Honey Variant
You can create a whipped version of CBD honey by combining it with crystallized honey. After mixing the honey and CBD oil, combine a healthy portion of crystallized honey and whisk them together using a mixer. Continue to whisk the infusion until it's creamy and light.
Let the honey sit for two hours, then repeat the process two more times. Finally, pour the creamed honey into a container and whip it again if it starts separating.
Tips for Making CBD Honey
It's easy to get carried away when making CBD honey, especially if it's your first time. Below, you'll find a few tips to make the perfect batch.
Be Precise
Some people don't measure their ingredients and throw large amounts of CBD oil into their honey. However, you don't want to go overboard with CBD. Making your batch too strong can diminish its taste, make the infusion too powerful, or cause you to waste your ingredients.
Instead, follow the recipe exactly to ensure that the result lives up to your expectations. Once you perfect the recipe, you can start experimenting with the infusion to better suit your taste.
Use the Honey Sparingly
The potency may surprise you. It's best to start with smaller portion sizes–around half a teaspoon– and work your way up until you determine your desired dosage.
Store Your CBD Honey Appropriately
CBD honey has a relatively long shelf life if you store it correctly. It's best to treat your infusion like any other honey and keep it in a cool environment away from heat and sunlight. Although it expires over time, you can enjoy your infusion for about two months before making a replacement batch.
Uses for CBD Honey
This treat has more uses than you might think. While most people use it to sweeten their favorite herbal tea or give their meals some extra flavor, CBD honey's usages extend far beyond the kitchen. Below are a few alternative uses for it.
Make CBD Honey Peanut Butter
Few things mix better with peanut butter than honey. Combining CBD honey with your favorite peanut butter recipe can boost its medical benefits while guaranteeing a tasty treat that will satisfy your cravings.
Create a Homemade CBD Honey Cough Syrup
Trying to sleep with a violent cough isn't easy. Luckily, you can create your own natural cough syrup with CBD honey and enjoy the good night's sleep you need to overcome your illness.
Create your all-natural CBD honey cough syrup by following the recipe listed below.
Combine the following ingredients in a large saucepan:
One cup of water
¼ cup of ginger root
¼ cup of marshmallow root
One tablespoon of cinnamon
Boil the water at a high temperature until half of it evaporates. Strain the water using a fine-mesh strainer or cheesecloth and wait for it to cool.
Once the water becomes lukewarm, combine it with your CBD honey and a splash of lemon juice. Blend the ingredients, then transfer the infusion to a sealed container before storing it in the refrigerator.
Mix Up a Rejuvenating CBD Honey Face Mask
You don't need expensive cosmetic products to keep your skin healthy and hydrated. Creating a CBD honey face mask can rejuvenate your skin at a fraction of the cost of a professional facial.
To do so, combine one tablespoon of CBD honey with one tablespoon of coconut oil and apply it to your face for 20 minutes. Then, remove the mask and rinse your face with warm water.
Use CBD Honey As a Workout Enhancer
Many people want to enhance their workouts without dealing with the adverse effects of modern pre-workout supplements. Taking a spoonful of CBD honey can give you the extra push you need to take your workouts to extraordinary new heights.
This honey contains glucose and other healthy sugars that prevent muscle soreness, allowing you to work out longer and more efficiently. You can take a dose before visiting the gym or mix it with your water for a powerful mid-workout boost. Remember to warm the water before combining it with your CBD honey to ensure that your infusion dissolves fully, though.
Make a CBD Honey Aftershave
It's no secret that shaving can irritate your skin, leaving it looking red, blotchy, and riddled with razor burn. However, you can minimize shaving's adverse effects by applying your CBD honey in problematic areas.
After shaving, smooth the CBD honey over your face or apply it directly to the affected area, then let it dry for several minutes. The honey will soothe your skin while the CBD provides topical relief to the targeted region. You'll notice a cooling sensation almost immediately, rejuvenating your skin and giving you the confidence you need to take on the day.
Reduce Your Menstrual Cramps
CBD honey offers quick relief for troublesome menstrual cramps. The infusion promotes omega-6 fatty acid production, which helps balance your hormones and reduce your pain.
When experiencing menstrual cramps, combine one tablespoon of CBD honey with a warm glass of water and mix well. Drink the blend and enjoy rapid relief from your toughest menstrual cramps.
Relieve Your Hangover
Although there isn't a way to cure a hangover entirely, CBD honey can curb its effects and help you get through the day. It eliminates the toxins in your body after a long night of heavy drinking. It also contains fructose, which converts alcohol into benign byproducts and makes your hangover more tolerable.
Simply combine a healthy dose of CBD honey with your morning cup of coffee or tea to alleviate your hangover.
Trust SUPA Naturals for All Your CBD Needs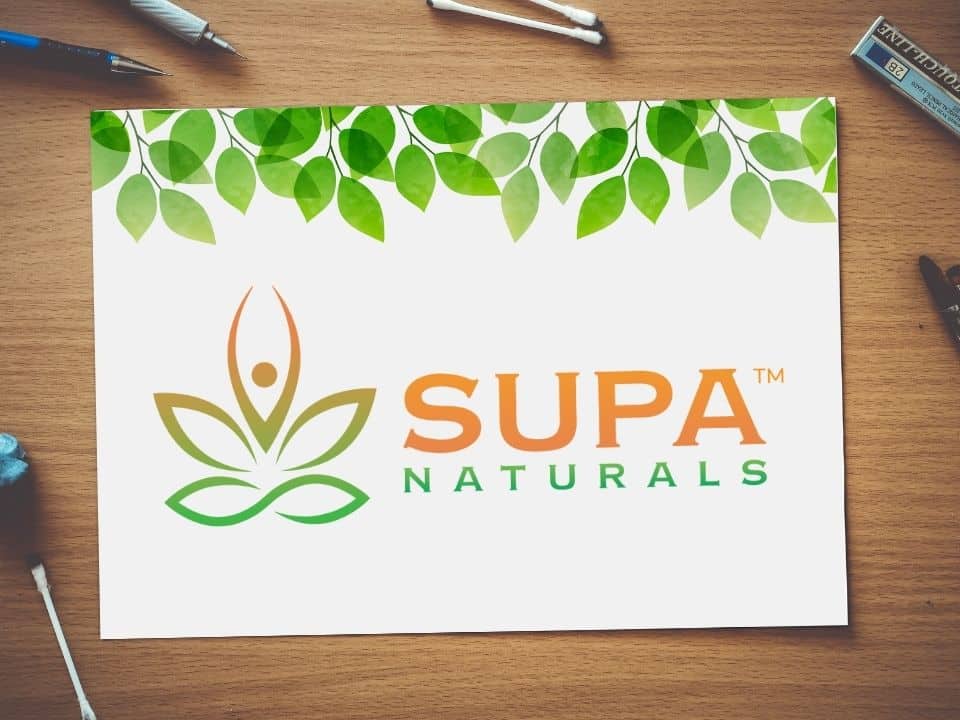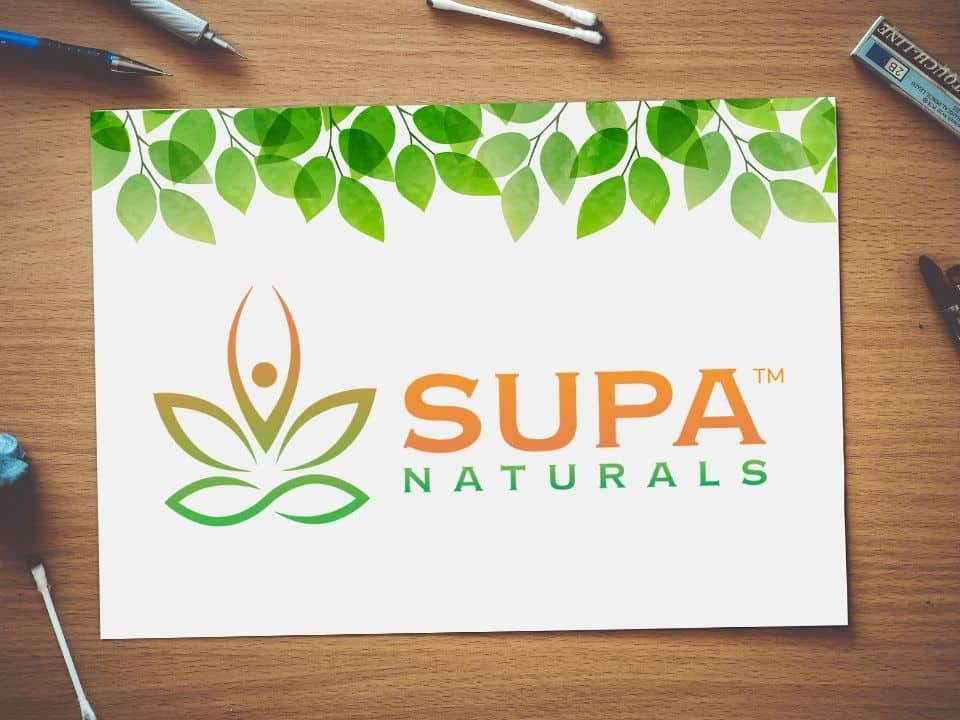 If you want high-quality CBD products from a company that always puts you first, look no further than SUPA Naturals. We offer a full range of first-class CBD products ranging from potent full-spectrum oils to THC-free dog treats. The SUPA Naturals team understands everything there is to know about CBD products, making us your one-stop shop for CBD.
Improve your quality of life with SUPA Natural's high-quality, high-potency CBD products. Visit our online store and reap the benefits of CBD today or contact our team for more information.
Related