Your muscles are sore and tired because you just finished another hard workout. Although you feel great, you need something to help boost muscle growth and recovery. With thousands of products to choose from, it can be challenging to narrow down your options and find the best ones for your post-workout recovery.
Proper recovery is crucial for healing sore muscles while ensuring that you have enough energy for your next gym appointment. Fortunately, athletes and weekend warriors can incorporate various supplements into their diet to improve exercise performance, support recovery, and promote health.
Although nearly endless supplements are available, many gym-goers are turning to mushrooms for muscle recovery. Although you may tend to overlook their various health benefits, mushroom supplements can be highly beneficial for muscle recovery, athletic performance, and overall health.
The Basics of Adaptogenic Mushrooms
When exploring the different types of mushrooms and their distinctive benefits, it's important to know about adaptogenic mushrooms.
Adaptogenic mushrooms include reishi, lion's mane, Chaga, and cordyceps, which we will discuss further below. These mushrooms have the unique potential to manage stress hormones through herbal medicine thanks to adaptogens. Adaptogens can help relieve stress and improve your body's stress responses.
These mushrooms fall under a single category because they do not produce the same hallucinogenic effects as other mushrooms.
Due to their unique stress management and lack of hallucinogenic capabilities, adaptogenic mushrooms are popular among athletes looking to improve performance, boost recovery, and promote general health.
Although we need more research to determine their exact effects and benefits, some studies suggest that adaptogens can help regulate the body's ability to manage stress while reducing fatigue and increasing attention.
The Best Functional Mushrooms for Muscle Recovery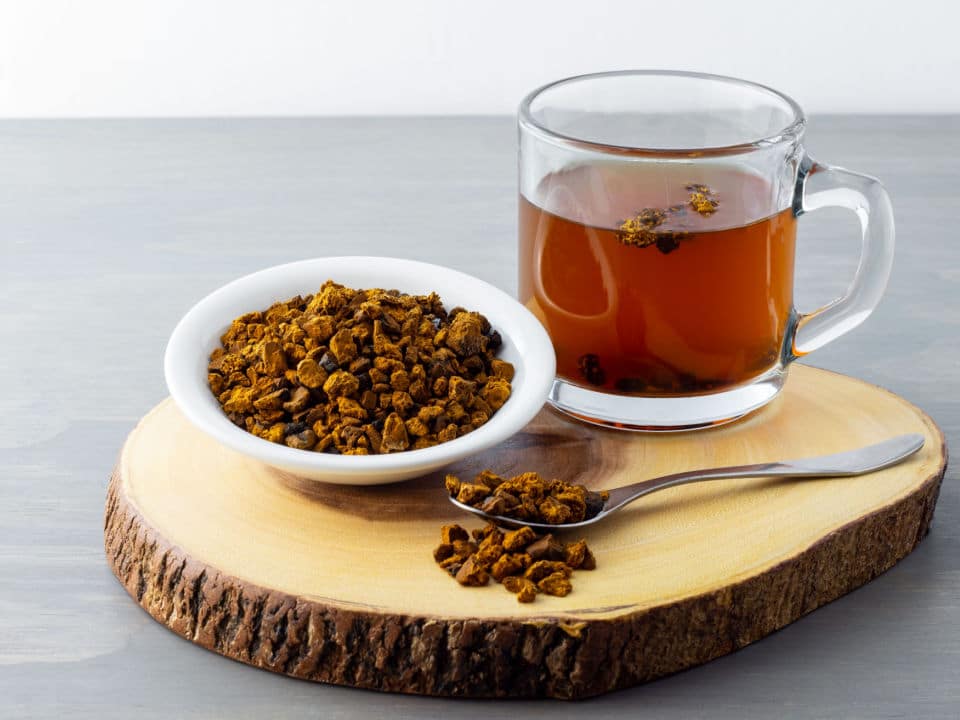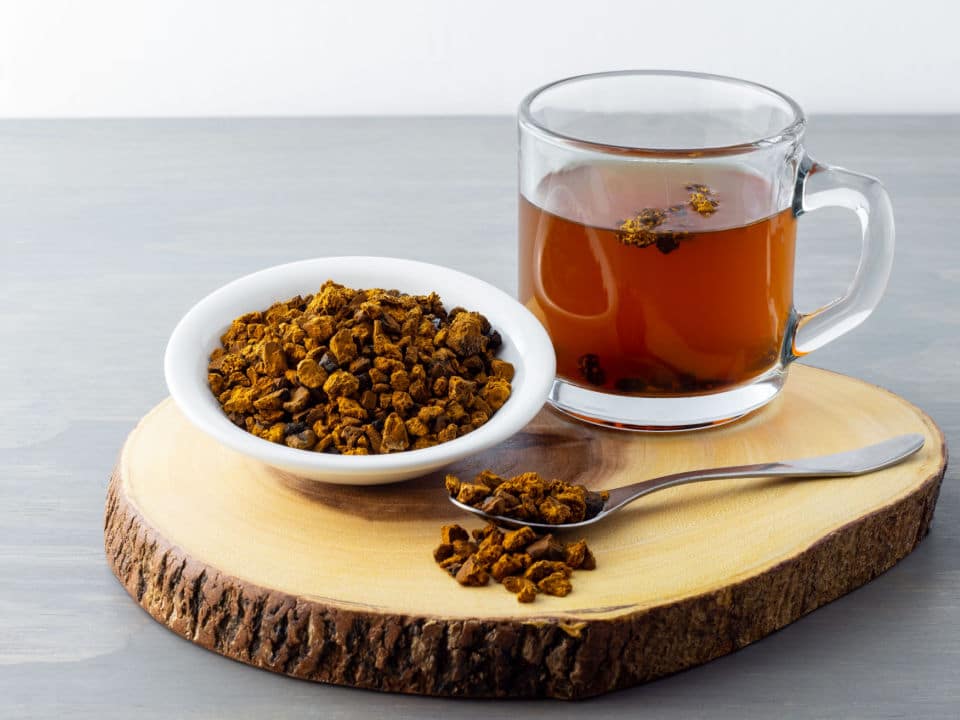 Athletes can choose from a wide range of mushrooms to recover sore muscles and improve energy. Below are the best medicinal mushrooms to consider including in your diet for better muscle recovery.
Reishi Mushrooms
A popular medicinal mushroom among workout enthusiasts is the reishi mushroom, one of the adaptogenic mushrooms. People have been using the reishi mushroom for hundreds of years.
Reishi mushrooms, in particular, promote a healthy immune system. These red-brown fruiting body plants are immunomodulators, helping the body fight infection and inflammation.
Reishi varieties are especially valuable for muscle recovery because they contain plenty of antioxidants. These antioxidants manage the oxidative stress caused by your body's free radicals, which are responsible for muscle soreness.
Chaga Mushrooms
The Chaga mushroom often resembles burnt charcoal, making it less visually appealing and tasty than others. However, it's full of antioxidants that help manage oxidative stress and improve general health.
As previously mentioned, free radicals are responsible for causing muscle soreness and other health issues. Consuming antioxidant-rich foods is one of the best ways to manage free radicals and boost overall well-being. Chaga varieties help you do this by promoting muscle recovery, growth, and tissue regeneration.
Cordyceps Mushrooms
Throughout history, people have taken advantage of the numerous health benefits of various fungi. Cordyceps are among the longest-used adaptogenic mushrooms, with use dating back to ancient times.
Unlike the previously mentioned mushrooms, cordyceps have an extensive list of health benefits. For example, cordyceps can help reduce inflammation, increase energy, and promote a healthy sex drive.
Although cordyceps have numerous advantages, the most impressive is their ability to improve oxygen absorption in the body. Higher oxygen absorption means better stamina. As a result, cordyceps can potentially help you exercise for longer periods while pushing yourself harder, creating a more intense workout and improving performance.
In addition, cordyceps mushrooms have anti-inflammatory properties, making them useful for muscle recovery.
Lion's Mane
Lion's mane, or Hericium erinaceus, is another type of adaptogenic mushroom. Lion's mane may have a positive effect on stress by improving your body's stress responses, releasing more dopamine and serotonin.
King Trumpet
King Trumpet is an easy-to-find fungus that primarily grows in Europe and Asia. Similar to cordyceps, people have been using King Trumpet for ages. This mushroom is bountiful in antioxidants, making it a potentially valuable resource for managing stress.
In addition, its unique properties may lead to several long-term advantages, such as stronger bones and cholesterol management.
Should You Use Mushrooms Pre- or Post-Workout?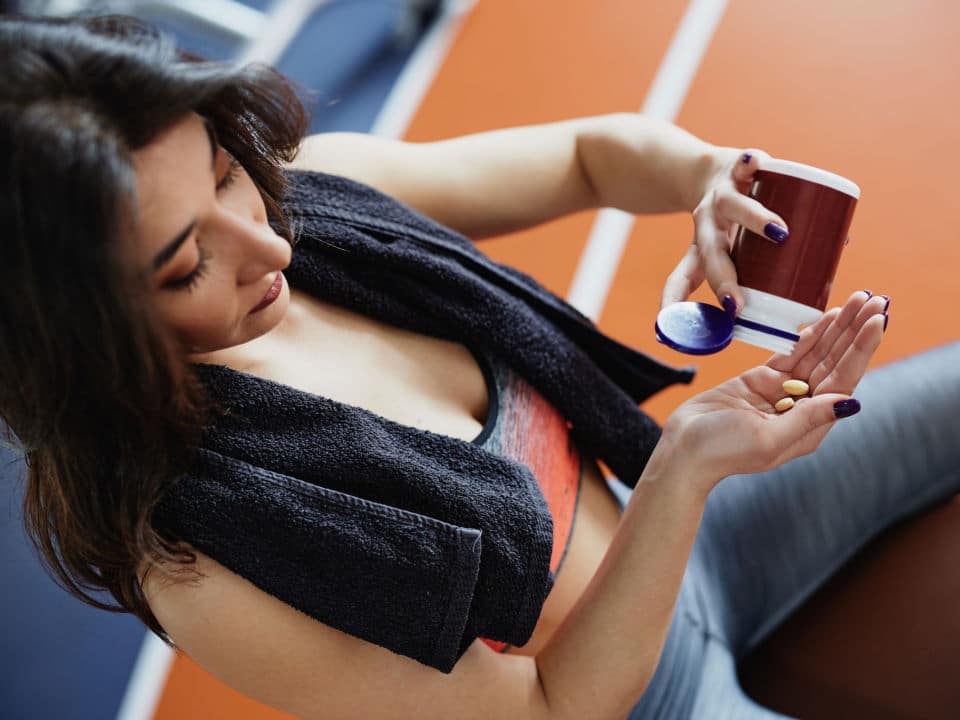 While we tend to associate muscle recovery with post-workout, taking care of your muscles starts before stepping into the gym. Dedicated gym-goers know that a good pre-workout is key to boosting sports performance and getting the most out of a workout.
You can take certain mushrooms before and after the workout to promote stamina, muscle recovery, and overall well-being.
Recommended Pre-Workout Mushrooms
Certain mushrooms excel at pre-workout support. For example, reishi, cordyceps, and Lion's mane are excellent pre-workout mushrooms because they can potentially help improve blood flow, stamina, and overall energy. They may also help manage your body's inflammation responses while boosting metabolism.
Recommended Post-Workout Mushrooms
When the workout ends, be sure that your body has what it needs to heal properly and prepare for the next round of strenuous exercise. The best medicinal mushrooms for post-workouts help manage the body's stress effects to promote better sleep and rebuild muscles. Reishi is an excellent mushroom for this situation.
Following a workout, reishi has the potential to reduce lactic acid in the body, promoting better recovery.
The Best Kind of Mushroom Product for Recovery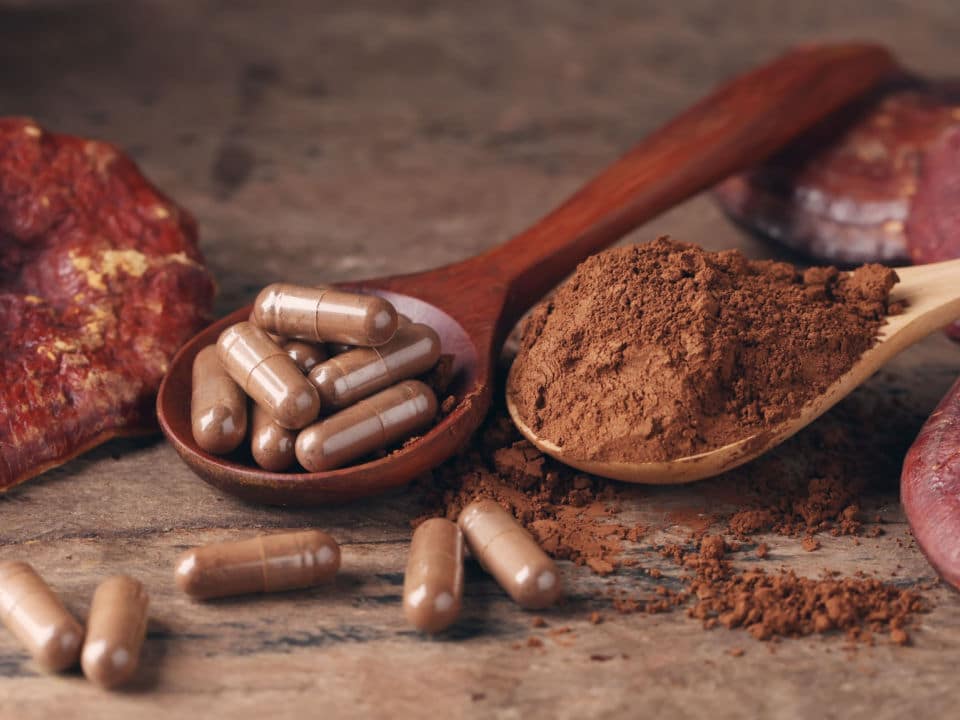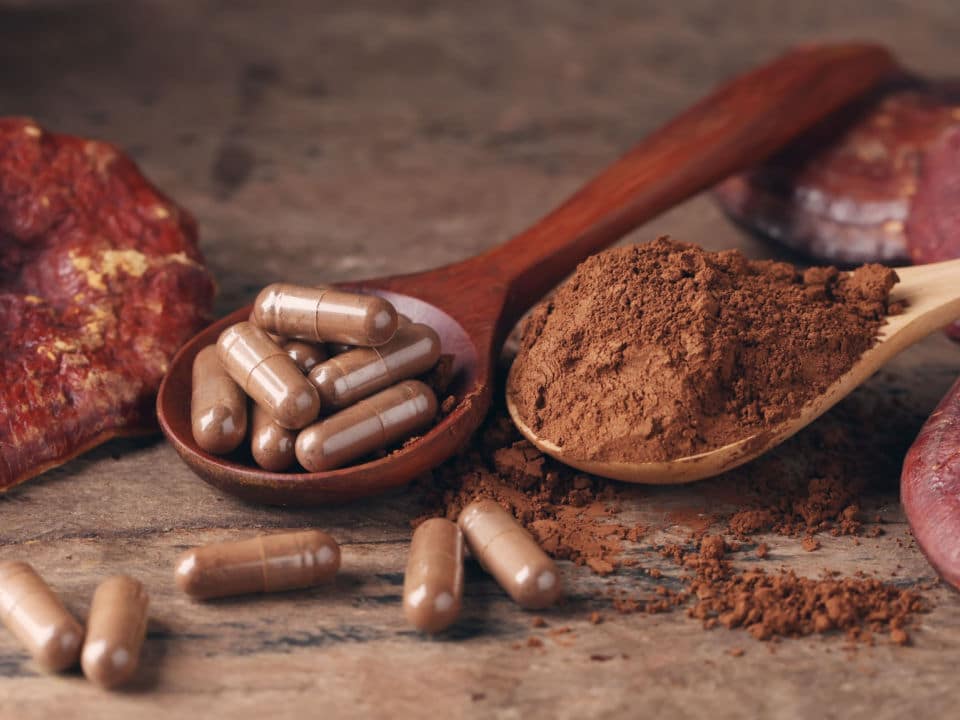 After deciding which mushroom superfood you want to try, it's time to determine how you want to take it. Mushrooms come in multiple types of forms and products, including:
Capsule form
Mushroom powder
Raw
Deciding which product to go with depends on various considerations. For example, those who don't like the taste of mushroom powders should consider capsules. Meanwhile, consuming medicinal mushrooms raw is a more traditional method that helps deliver the ingredients to your body more quickly.
Are Mushrooms Also Good for Pain Relief?
Anyone who exercises regularly is bound to experience occasional pain, whether from pushing yourself too hard to achieve maximum athletic performance or from a simple accident.
While soreness is typical of a successful workout, ongoing pain can indicate the need for longer healing. When this happens, it is crucial to address the pain quickly so you can get back to your daily routine.
Functional mushrooms, like those we mentioned above, have the potential to help manage pain because they contain various antioxidants and anti-inflammatory properties that can target muscles and help reduce pain.
Comparing CBD and Mushrooms for Muscle Recovery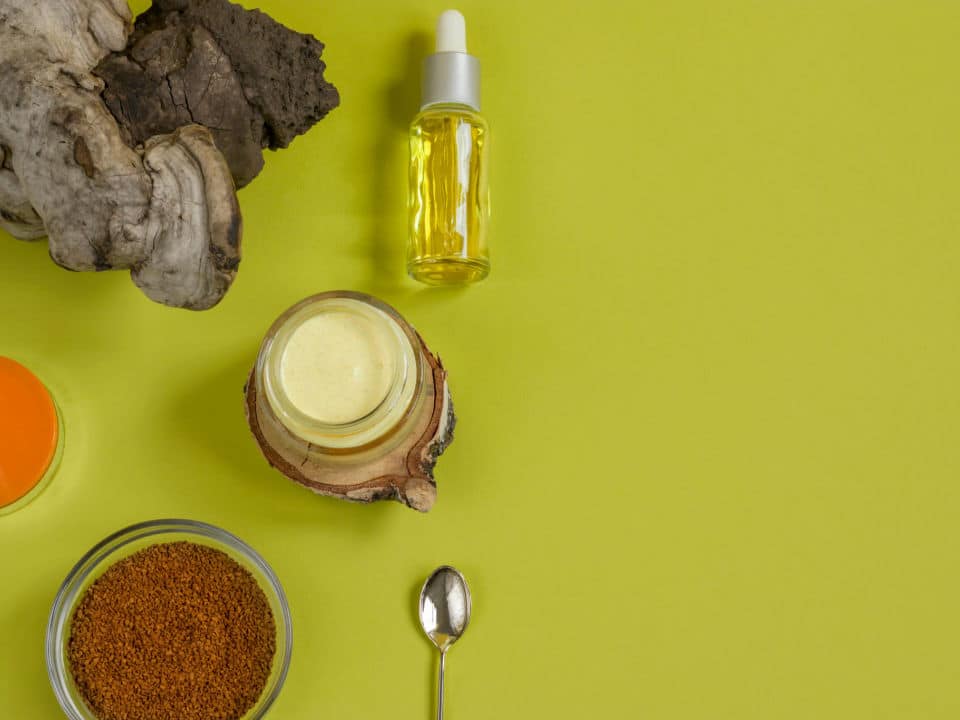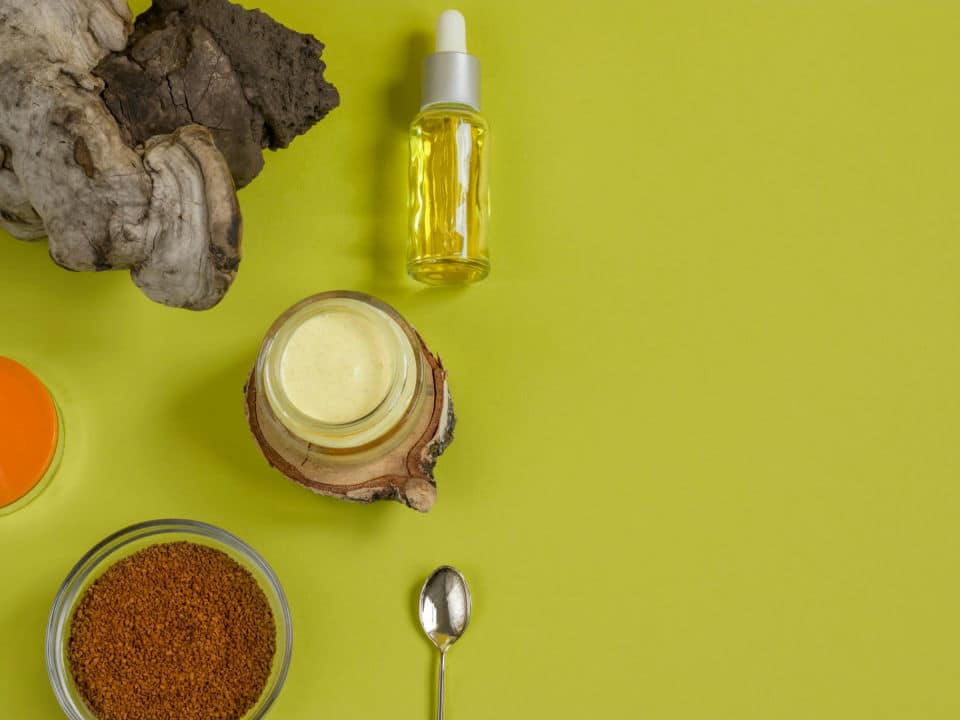 It's no secret that numerous athletes worldwide use herbal products as part of their sports nutrition regimen. More specifically, CBD is a highly popular substance credited with providing various benefits like increased energy, reduced pain, and improved endurance.
CBD and functional mushrooms seem to produce similar effects, so which one is better for muscle recovery? Let's talk about it.
CBD for Muscle Recovery
Many athletes claim that CBD helps them recover better from soreness and injuries, such as sprains, Runner's knee, strains, and more. Similar to a medicinal mushroom, CBD contains anti-inflammatory properties that can potentially help the body heal.
One of the most common forms of CBD is CBD oil. Athletes can use CBD oil by mixing it with lotions and applying it topically, smoking it, or digesting it. As a result, CBD oil is highly versatile, giving athletes more ways to address their physical concerns.
Although we need more research to determine the specific effects of CBD, many claim that it has the following benefits:
Reduces inflammation
Promotes cell and tissue regeneration
Increases energy
Promotes healing
Supports the immune system
We can't discuss CBD dietary supplements without mentioning THC.
THC is another component derived from the cannabis plant. However, the main difference between CBD and THC is that CBD does not produce the traditional high of THC. As a result, CBD is typically legal as long as the product contains a "hemp extract" label (meaning that the plant contained less than 0.3% of THC).
The challenge for many athletes is finding CBD products that contain as little THC as possible. This is especially crucial for professional athletes, as testing for THC levels above the regulated threshold can have significant consequences.
Why Not Use Both Medicinal Mushroom and CBD?
Both medicinal mushrooms and CBD have multiple potential benefits that can aid in recovery, support the immune system, and improve sports performance. So, why not use both?
Choosing between mushroom and CBD dietary supplements ultimately depends on personal preference. For example, you can apply CBD topically onto pain spots or eat a CBD-infused post-workout snack. Meanwhile, you can enjoy the benefits of a Chaga mushroom by quickly taking a capsule on the go.
Curious About Medicinal Mushrooms for Muscle Recovery? Ask SUPA Naturals!
Need to know more about the numerous benefits of cordyceps sinensis-based supplements or how to pair medicinal mushrooms with CBD products? At SUPA Naturals, we can help.
Although plenty of research still lies ahead, many advocates exist for the potential benefits of medicinal mushrooms. From promoting liver health to healthy blood pressure, adding medicinal mushrooms to your diet could be the health boost your body needs.
To learn more about cordyceps and other functional mushrooms, contact our team at SUPA Naturals today!
Related