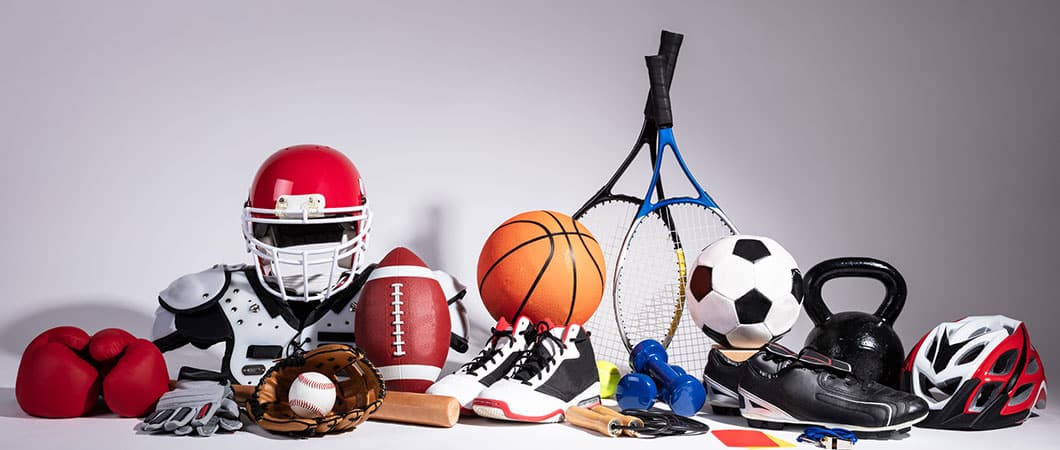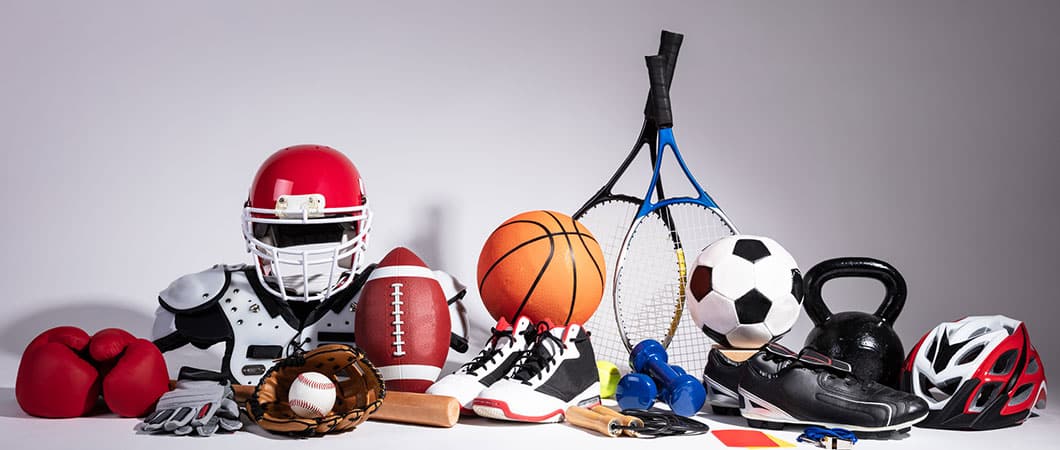 Sports personalities are known to put stress on their bodies, attracting both positive and negative effects. Athletic training stimulates increased performance and adaptation, but the prolonged physical trauma and wear and tear could also bring about pain and injuries.
The conventional methods used by athletes to relieve pain may be effective, but they are also leaving behind disastrous side effects and fatalities. Continuous use of common over-the-counter painkillers such as naproxen, ibuprofen, and other NSAIDs could present you with more health risks than you may be aware of.
What's more, we're currently in the middle of an opioid epidemic where addictions are rampant, and overdoses have led to the deaths of tens of thousands of U.S. citizens every year.
In such an environment, it would be right for an athlete to be eager for and curious about the promises of reduced inflammation and pain relief that are associated with cannabidiol. Every athlete wants effective pain relief solutions that don't present the risks associated with opioids or NSAID.
In the search for safer pain relief and improved sports recovery, most athletes are now turning to cannabidiol, and most people are asking about the overall impact of CBD.
Are SUPA Naturals' CBD products suitable for athletes? Is it the right remedy for you? What professional sports allow CBD? This detailed coverage aims to offer you answers to these questions and more.
Are CBD Products Legal for Athletes?
Cannabidiols are legal. In early 2018, the WADA (World Anti-Doping Agency) scrapped CBD off the list of substances whose use is prohibited both in and outside competition. The USADA (US Anti-Doping Agency) followed suit and offered a page titled "Marijuana FAQ" on their website. In essence, the page sheds light on the regulations.
There's a crucial caveat – only cannabidiols were removed from the list of prohibited substances. Marijuana's psychoactive component, THC, remains outlawed during competition events, as well as synthetic cannabinoids.
Interestingly, the World Anti-Doping Agency set 150 ng/ml as the THC urinary threshold, a standard that's substantially more lenient than the previously set 15 ng/ml limit. This higher threshold beats the previous one ten times and aims to lower the risk of athletes testing positive due to casual marijuana use outside the competition.
According to Ben Nichols, former WADA spokesperson, the information suggests that most positive cases don't involve event or game-day consumption. The recently created threshold attempts to ensure that those who consume the product during competitions are detected, so athletes won't use it for days or even weeks before the tournament.
As for the legality of CBD outside the sports field, this is an entirely different matter. The local, state, and federal legalization of marijuana and the related products continuously evolve. Make sure you check out the laws that apply to your local area.
The Basics of CBD Consumption by Athletes
As an athlete, you can legally consume CBD and related products. But what is this compound? What's the impact on your body? And why should you decide to use cannabidiol products?
First, you must be aware that cannabinoids already exist naturally within the human body. Scientists recently discovered what's referred to as the endocannabinoid system, or ECS. According to them, this system plays a crucial role in modulating neuron activity.
CBD, or cannabidiol, is a form of phytocannabinoid that exists naturally in cannabis plants. The most remarkable difference with its THC counterpart that's also found in the cannabis plant is that CBD doesn't contain the psychoactive element.
How this system regulates body activities, and CBD's overall impact on the ECS is still being evaluated. The legal status of marijuana has been the greatest hurdle limiting more detailed research on the herb. However, recent studies offer the following basics:
CBD and the Nervous System
Two endocannabinoids inside your body's nervous system, namely EAE and 2-AG, are produced downstream in the postsynaptic neurons before being released to the synapse. The two bind the upstream receptors, CB1 and CB2, on the presynaptic neuron, inhibiting the production of some neurotransmitters.
For example, during epilepsy treatment using CBD, the cannabidiol can be used to limit seizure activity. It achieves it by eliminating significant buildup of the excitatory neurotransmitter glutamate.
CB1 receptors are located in every section of the tissues, spinal cord, and brain. CB2 receptors are also found in these areas, but most of them are located within the immune system tissues. When CBD binds to CB1 receptors, it will leave behind a notable impact on the central nervous system. On the other hand, when it binds to CB2 receptors, there will be a significant decrease in inflammation.
The ECS system primarily serves the purpose of maintaining homeostasis. It achieves this by ensuring the neurotransmitter levels are in check. CBD consumption is considered a way of supplementing or enhancing the activity within the body's existing endocannabinoid system.
During sporting activities, your body tends to experience stress, leading to inflammation and pain. Sometimes, the levels may go beyond what your ECS can deal with. An additional exogenous CBD may take care of the already overloaded system, getting your neurotransmitters under control and helping you sustain homeostasis.
Reasons to Consider CBD for Sports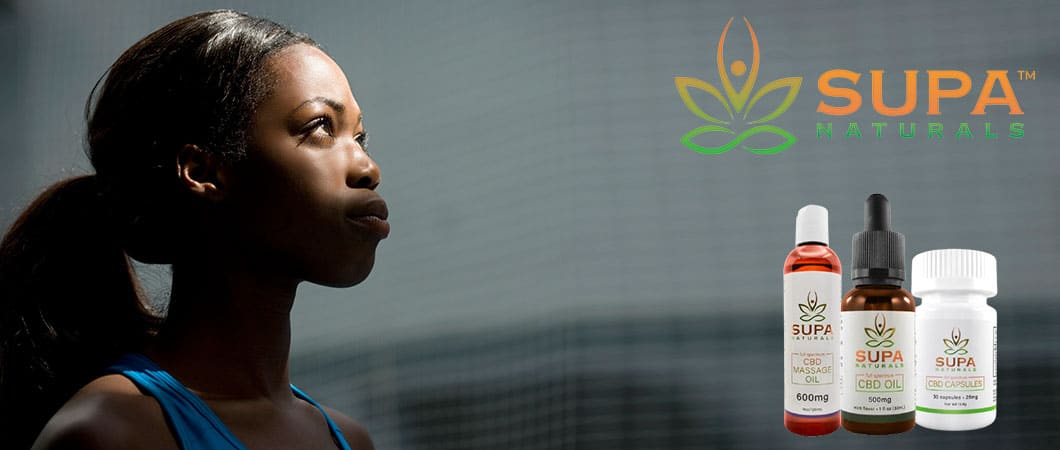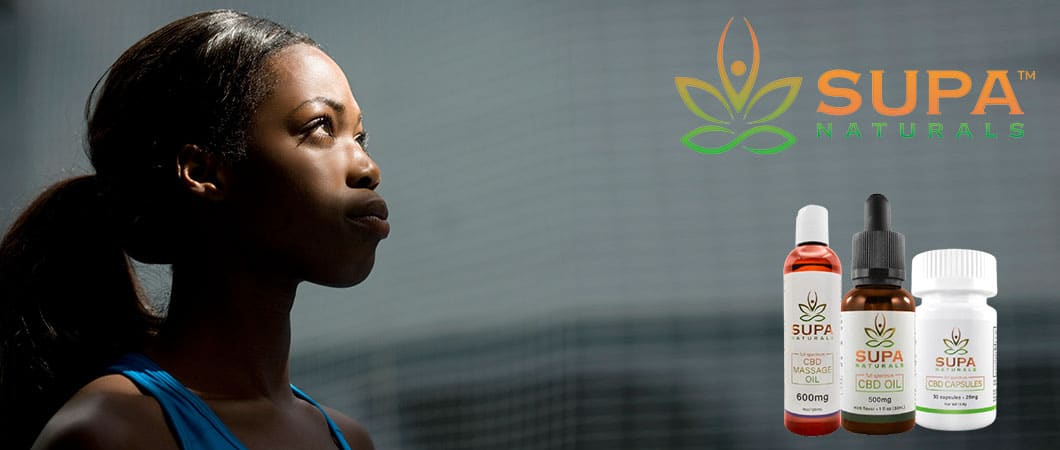 Here are the different ways in which cannabinoids impact an athlete's body and mind:
Pain relief – Several scientific studies have proven the effectiveness of cannabis extracts (mostly THC and less CBD) and that they can effectively reduce pain. Most athletes rely on it to ease musculoskeletal pain resulting from physical activity and stiff joints.
An effective replacement for NSAIDs – Athletes have been consuming non-steroidal anti-inflammatory drugs (otherwise known as NSAIDs) such as naproxen sodium and ibuprofen for decades. Still, these pain relief solutions may not be as safe as it was once believed. Particularly, ultradistance athletes are usually encouraged to keep off these medications during long training events as they present a high risk of renal damage. Even if your workout sessions are shorter, using NSAIDs frequently may significantly raise your risk of stroke and heart attack.
Healthier alternative to opioids – Opioid pain relief medications like OxyContin, codeine, or morphine can effectively manage pain. However, their risk of addiction is significantly higher, leading to a massive number of overdose fatalities.
In 2019 alone, 70,980 individuals lost their lives due to overdose, and 50,042 of these involved opioids. This represents an increase of 4.6 percent from the previous year's records. Cannabinoids offer effective relief with no risk of addiction, dependence, or overdose.
Reduced inflammation – Exercise should cause some small inflammation to stimulate training adaptations. But when it's too much, it may hinder recovery, and your performance will be affected. The brain and periphery have CB2 receptors, but these are usually more within the immune tissues. Cannabinoids that bind these receptors may improve inflammation by limiting the production of cytokine.
CBD Policies for Major Sports Leagues
In the scope of professional sports, the intense pressure for success and persistent playing sessions leave athletes with a higher risk of sustaining grievous injuries. High-impact activities such as hockey and football may leave participants experiencing significant pain, and the risks associated with other lighter sports like baseball cannot be ignored.
Fortunately, more athletes are finding CBD to be an effective solution for dealing with the different types of inflammation and physical pain that are part of sports activities. Unfortunately, not everyone is on board with cannabis just yet.
All the major leagues in the United States prohibit the use of cannabis. Here are the different policies attributed to the unions and sporting associations:
Major League Baseball (MLB)
The MLB takes a more lenient approach to marijuana and the extracted compounds. There are no strict testing regulations or requirements relating to the use of cannabinoids to stay healthy for the season. Before they're tested, there must be a probable cause. The THC testing threshold for the MLB stands at 50 ng/ml.
Note: Players exceeding the set THC limit may be subjected to fines, but there are rare cases of outright suspension. As of this publication, there's no testing threshold established for cannabinoids and Major League Baseball athletes.
National Hockey League (NHL)
The National Hockey League is unlike the rest of the sports organizations in this list. The NHL doesn't outright prohibit the consumption of CBD or cannabis. While marijuana isn't encouraged, the organization holds a unique stance on cannabinoids that never subjects participants to heavy penalties like fines or suspensions.
Instead, league participants who show elevated CBD levels are merely requested to go through a drug assessment by any physician approved by the NHL. In some instances, participants are given recommendations for rehabilitation.
National Basketball Association
The use of cannabis has been restricted in the National Basketball Association since 1999. The sports organization's stance on hemp-derived CBD remains unclear, and The NBA guidelines don't openly mention cannabidiols by name. Like David Stern and Mike Bass, different participants of the game already expressed their interest in allowing participants to use medical marijuana.
National Football League (NFL)
The NFL has been reported to be 'actively studying' the different benefits of cannabinoids. Former players have also advocated for amendments of regulations based on the knowledge that authorizing marijuana would significantly reduce opioid dependence. Despite all this information, the league's current status is that CBD remains forbidden as a marijuana product. Just like most other sports associations, it hasn't been explicitly mentioned.
Given the increasing awareness of CBD benefits, there are speculations that cannabis consumption will be allowed when the National Football League revises their guidelines in the coming years.
The National Collegiate Athletic Association
The NCAA is tasked with regulating more than 1,200 institutions, conferences, and organizations. The association is known for its strict cannabis policy threshold that beats all the other sporting organizations. CBD isn't mentioned explicitly in the list of banned drugs, but it's chemical relation to THC (which has been expressly stated) leads to the assumption that it's equally a banned substance.
It's also crucial to first point the staggering number of athletes that use CBD. More people now believe that CBD offers several genuine benefits. One great example is the former NFL player Rob Gronkowski. In 2019, the super bowl winner made a big announcement that he was in a partnership with a CBD-producing company.
It's possible that athletes won't be restricted from using CBD in the forthcoming Olympics. However, it would help if you were wary of the THC content of whatever product you use. It's recommended that professional athletes only opt for products that contain zero THC.
Key Takeaway
There's no doubt that the combination of sports and CBD is gaining popularity fast. Athletes who believe in the power of cannabinoids acknowledge that these products reduce inflammation and alleviate pain. Based on these testimonials, it's evident that athletes should expect faster recovery, which is a valuable advantage if you participate in higher-level competitions.
The World Anti-Doping Agency ruling is a crucial boon for athletes at all levels, from community sporting events to World Championships and the Olympics.
There's a long, known history of players in these popular leagues who end up victims of highly addictive opioids. The worst part is that these talented individuals consume the drugs innocently to manage their pain but end up hooked. These drugs are legally prescribed and sold, yet the lasting damage they leave remains untold.
CBD products are an excellent choice for athlete's muscle retention and for improving physical activity, and athletes can benefit from CBD without experiencing a high or damaging performance.
With the growing awareness of the impact of cannabidiol on the body and mind, there's hope that leagues will adopt a more lenient approach to the matter, resulting in more sports allowing CBD use. Hopefully, participants will have the freedom to choose whether to use CBD or not.
Lead a SUPA Life
Looking for an expert to guide you on how you can get the most out of CBD products? Look no further than SUPA Naturals. Contact us today to learn more about CBD and how you can safely use it in your sporting activities.
Frequently Asked Questions
Are CBD products legal for athletes?
In 2018, the World Anti-Doping Agency (WADA) removed CBD from the list of banned substances for use in and outside of athletic or sports competitions. The US Anti-Doping Agency (USADA) followed the same route soon afterward. CBD products should be legal for athletes in most disciplines, but THC with psychoactive effects remains prohibited.
Why do athletes take CBD?
Athletes exert great strain on their bodies, causing pain and inflammation that the endocannabinoid system may not be able to handle. CBD helps athletes to maintain or restore homeostasis, reduce their pain, and avoid non-steroidal anti-inflammatory drugs (NSAIDs). It also improves sleep quality, settles the gut, reduces inflammation, and provides alternatives to opioids.

Is CBD banned from the Olympics?
By 2018, the World Anti-Doping Agency (WADA) and the US Anti-Doping Agency (USADA) had removed CBD from the list of substances that are banned from use in and out of sports competitions, but not every country in the Olympics agrees. These restrictions remain in place for some countries, and any substances with THC (with psychoactive effects).
Related