Between workplace distractions, life stresses, and poor sleep cycles, many busy adults struggle to maintain focus throughout the day. Brain fog can make completing just one task impossible — never mind everything else on your to-do list.
Unlike prescription medications or energy drinks that cause adverse side effects and jitters, CBD can enhance focus and concentration abilities, offering sustained mental clarity throughout the day.
At SUPA Naturals, we want to help you understand all the science-backed health benefits of CBD. Continue reading to learn about the effectiveness of CBD for focus, additional benefits, and dosage recommendations.
Signs That You May Have Trouble Focusing
Many people struggle to focus on basic tasks but don't realize the issue because they're accustomed to the mental cloud. You may benefit from CBD for better focus if any of the following statements apply to you:
You don't enjoy quality sleep each night.
Your sleep quality affects your cognitive function.
You constantly feel tired from low energy levels.
You work from home or in an office with a distracting environment.
You struggle to complete any tasks without losing concentration.
You have a short attention span.
You suffer from chronic pain that distracts you from daily tasks.
You take prescription medications that dampen your focus abilities.
Your diet and nutrition impact your ability to stay focused.
Can CBD Improve Your Focus?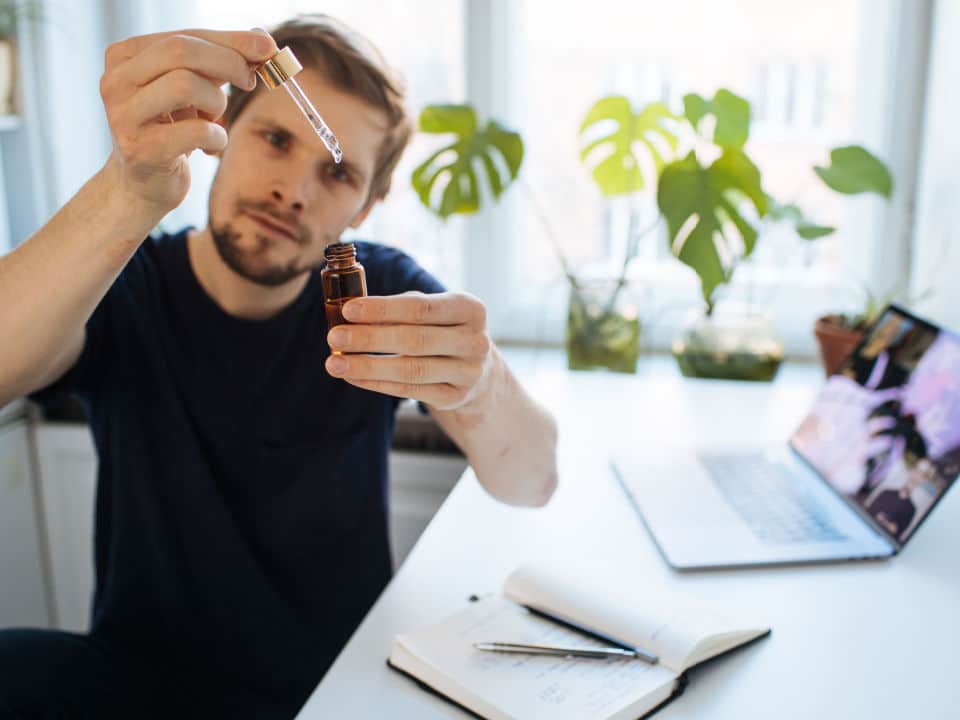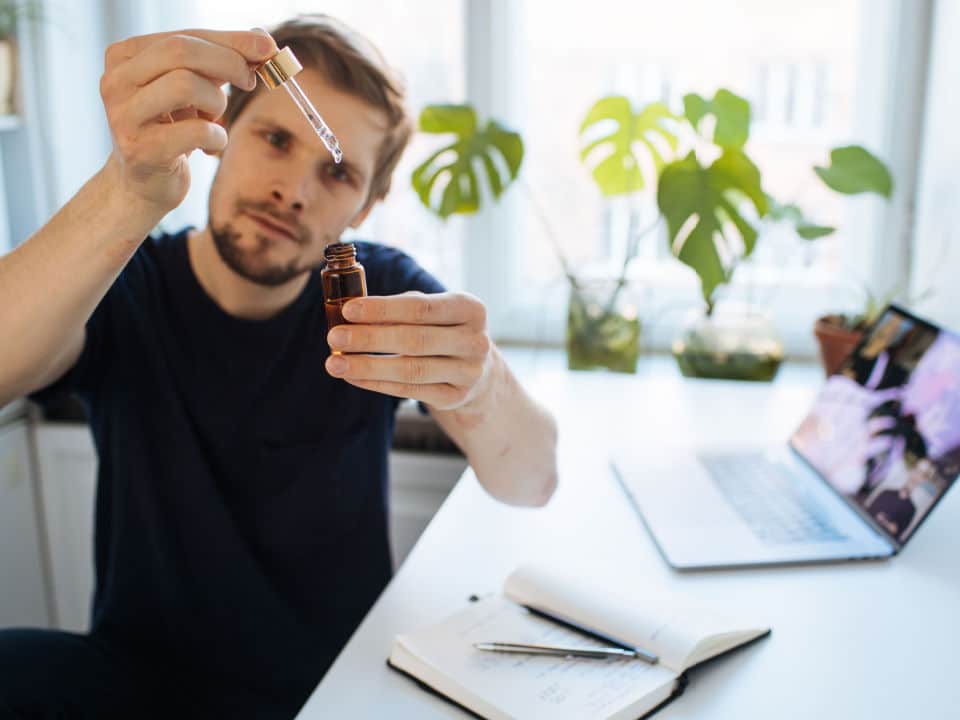 If the above statements apply to you, the good news is that you have a solution. CBD is a natural compound that offers whole-body benefits, including mental clarity, brain function, and restful sleep enhancements. If you want to increase focus and boost energy, CBD may be your answer.
What Is CBD?
Cannabidiol (CBD) is a cannabinoid compound that comes from cannabis plants; most commercial CBD comes from hemp plants. Cannabis plants produce many cannabinoid compounds, though CBD may be the most beneficial to your mental health. Another cannabinoid we derive from the cannabis plant is tetrahydrocannabinol (THC), the common compound associated with marijuana "highs." However, the amount of THC present in most CBD products is minimal (less than the legally acceptable amount of 0.3%).
How Does CBD Improve Focus and Concentration?
Before understanding how CBD for focus works, you must understand how the compound interacts with your body. The human body relies on the endocannabinoid system for essential brain and nerve responses. The endocannabinoid system connects your peripheral and central nervous system with endocannabinoids (neurotransmitters) that bind to cannabinoid receptors.
You need a stable endocannabinoid system to regulate your stress, moods, emotions, memory, quality sleep, pain signals, hormones, and more. Cannabinoids from cannabis can mimic the natural endocannabinoids that your body produces and trigger more endocannabinoid production, offering various health benefits.
Consuming CBD can add more balance and homeostasis to your endocannabinoid system, ultimately improving focus and concentration abilities.
Not getting enough sleep at night can make you feel drowsy all day. One clinical study found that CBD has a wake-promoting agent that can boost your energy levels upon waking. Additional research discovered that CBD could also improve facial emotion recognition, demonstrating that the compound improves cognitive performance that reflects mental focus.
Other Physical and Mental Health Benefits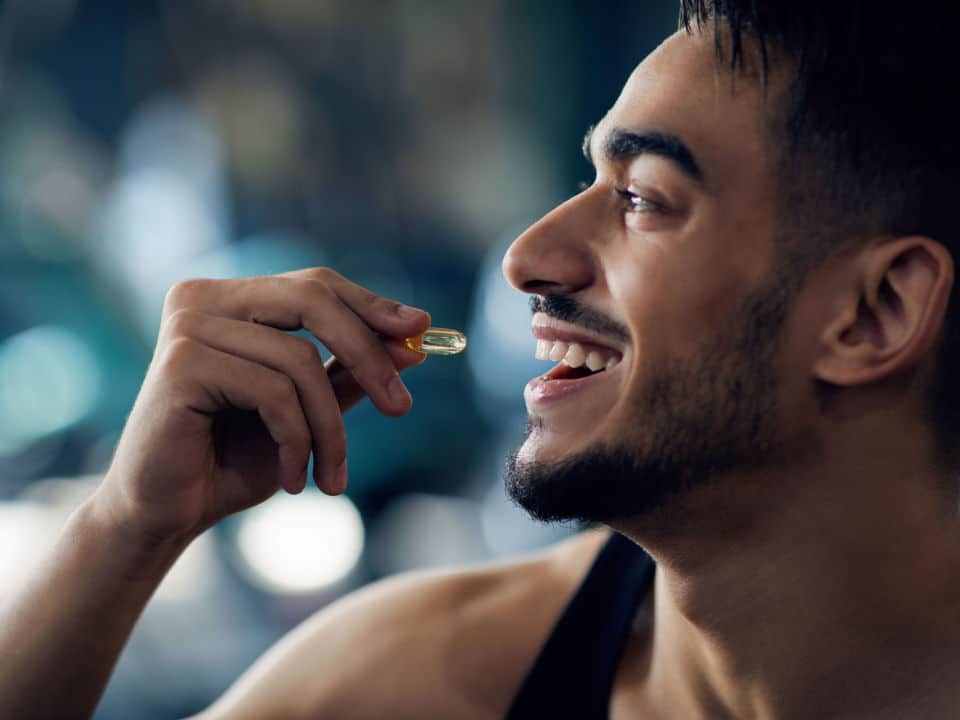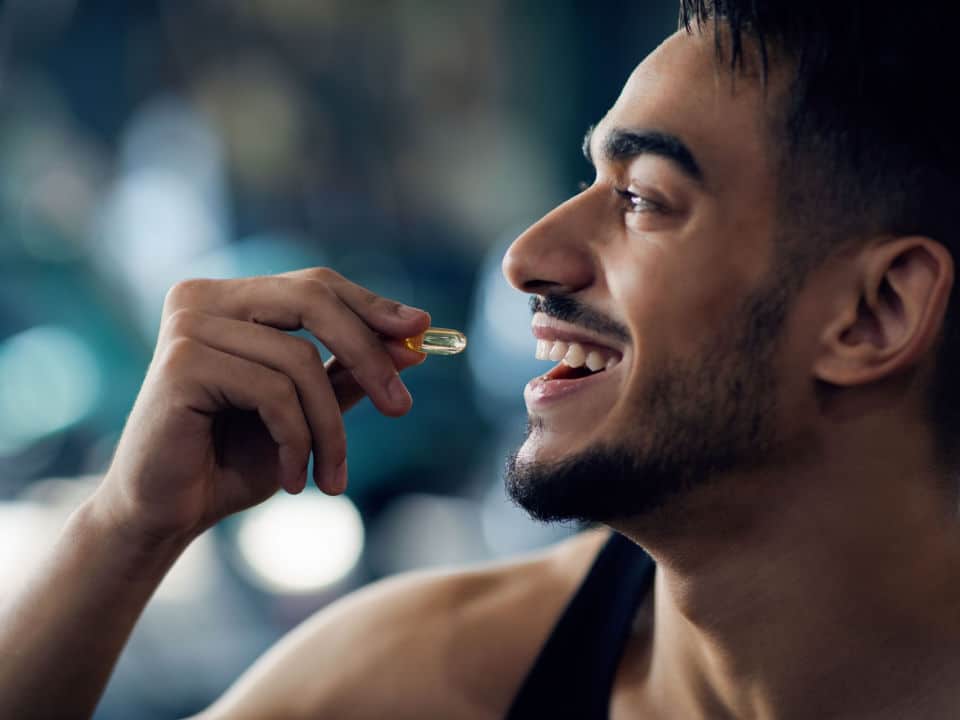 Another way that CBD improves focus is by alleviating the root causes of your poor focus. For example, if you struggle with chronic pain or sleep deprivation, CBD may offer pain relief and sleep regulation to support focus abilities and reduce distractions. Some of CBD's benefits related to focus include:
Pain management: Chronic pain and physical discomfort, like muscle aches, can distract you from your daily tasks, reducing your ability to focus. CBD can mitigate pain and improve sore muscles. Clinical research shows promising results in CBD for the relief of various conditions, including kidney transplants, fibromyalgia, multiple sclerosis, spinal cord injuries, limb amputations, and more.
Immune support: Getting sick with a common cold or severe infection can cause various uncomfortable symptoms that distract you and reduce your concentration abilities. CBD has immune-boosting properties that can prevent ailments or help you heal faster if you get sick. Research also shows CBD's effectiveness in reducing inflammation, which can help you recover from injuries and infections faster.
Restful slumber support: Research shows that sleep deprivation negatively impacts your cognitive function, including memory, focus, and concentration. CBD can help you fall asleep faster and stay asleep, improving how much rest your body receives each night.
Stress and trauma alleviation: Whether you have attention deficit disorder, post-traumatic stress disorder, or daily stressors, you may struggle with paying attention to one thing at a time. Clinical research found that CBD reduced symptoms in patients who have PTSD. Additional research suggests that CBD products can improve stress and anxiety symptoms.
Anxiety relief: Suffering from anxiety can make focus and concentration feel impossible. Ample clinical research shows that CBD products can improve anxiety, which may help you feel calmer and more focused throughout the day.
Mood improvements: Sometimes, the cause of poor focus is a lack of motivation due to poor moods, fluctuating emotions, or depression. Research shows that CBD can help your endocannabinoid system balance dopamine levels, the neurotransmitters in charge of sending signals between brain cells. Balanced dopamine levels may offer improved moods, reduced depression symptoms, and better cognitive function.
Things To Know When Choosing a CBD Product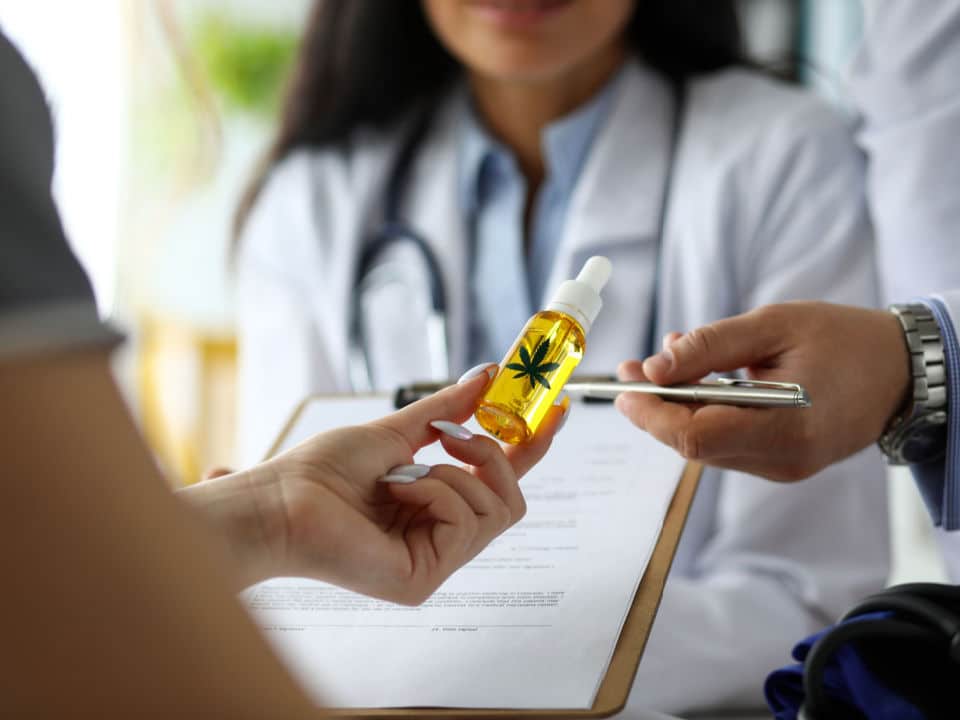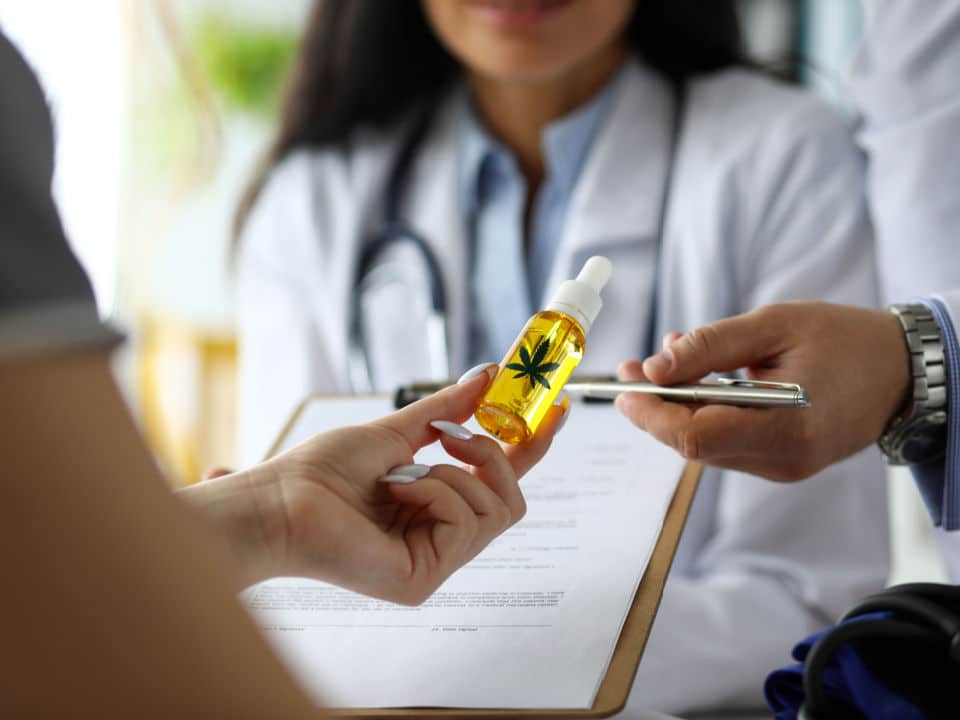 Now that you understand the effectiveness of CBD for focus, it's time to understand how CBD products work. CBD products range in pureness, additives, consumption methods, onset times, durations, and more. To pick the right product for you, we recommend considering the following factors:
Full versus broad spectrum: Full-spectrum products contain multiple cannabinoid compounds, including trace amounts of THC (up to 0.3%). Broad-spectrum products don't include the THC compound. You can shop for both broad- and full-spectrum products on our SUPA Naturals online shop, depending on your preferences.
Consumption method: CBD comes in many forms, ranging from oils you drop under your tongue to creams you can rub on your skin. The consumption method you choose depends on how you want to incorporate CBD into your routine as well as your preferred onset and duration times.
Onset time: Typically, CBD oils that directly enter your system offer the fastest onset times, meaning they'll begin improving your focus as soon as possible. For example, vapes send infused vapors into your lungs, offering instant absorption rates. Any products that must pass through your digestive system or liver, like edibles, will take longer to start working — though they may also provide longer-lasting relief.
Duration: Duration refers to how long the compound will continue providing relief until it wears off. Typically, products with faster onsets won't last as long. CBD that you must digest may offer longer duration periods, as the product remains in your digestive system longer.
Best Types of CBD for Improving Focus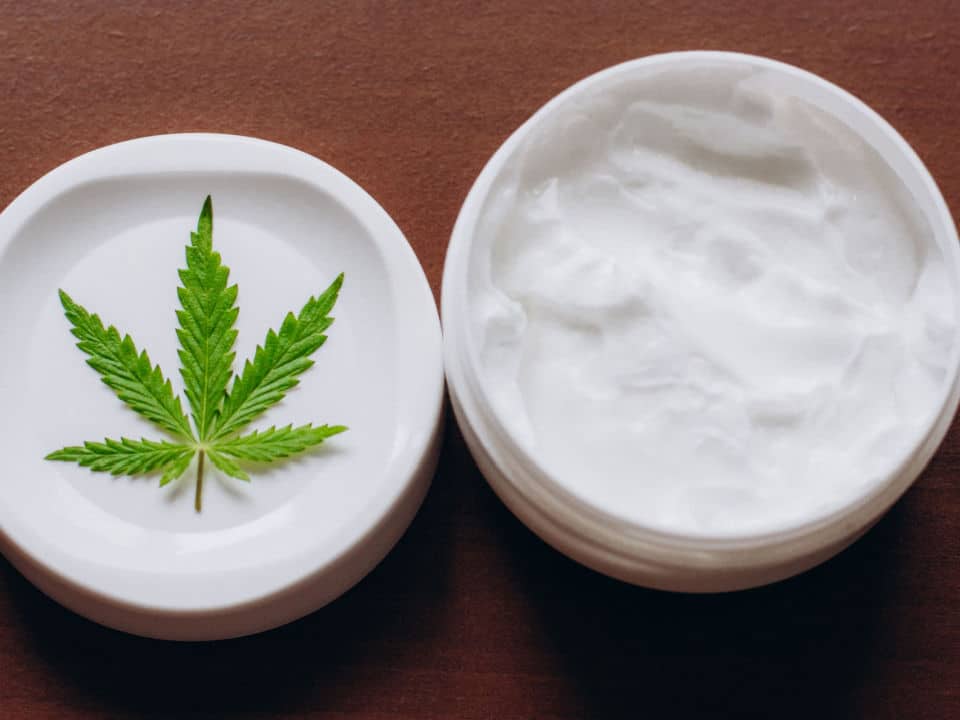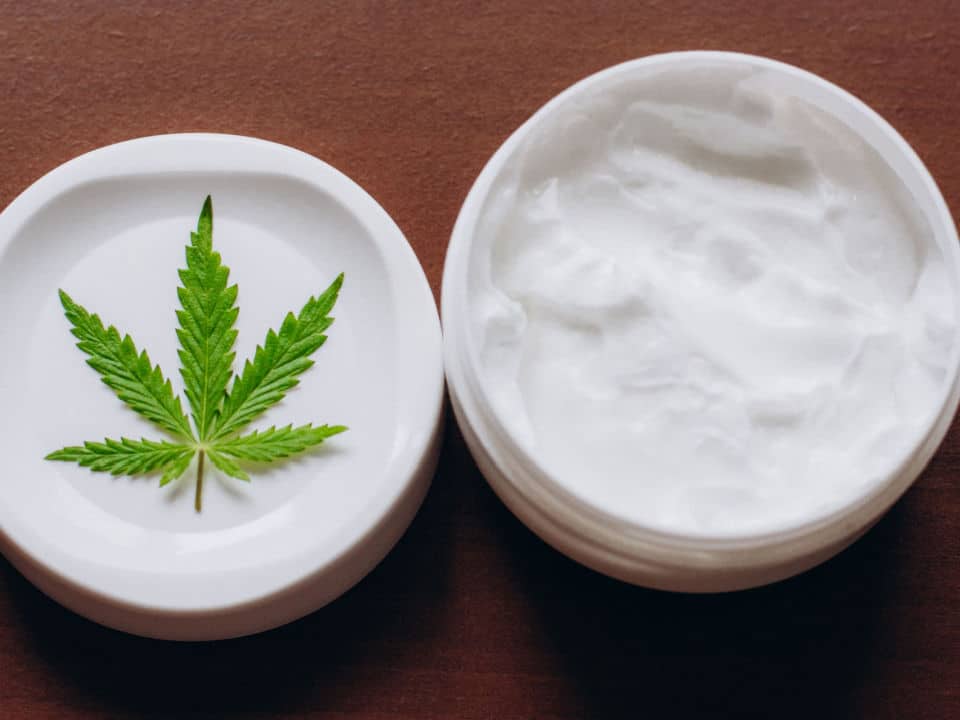 Picking the best type of CBD for focus can feel overwhelming when so many different products exist on the CBD market. We recommend beginning with the list below while considering the factors above to pick the right product for you. If you're unsure or have any preexisting conditions, you should speak with your healthcare professional before starting any new product.
Full or Broad-Spectrum CBD Oil
Pure CBD oil includes the potent extract infused with oil for improved bioavailability (absorption rates). Usually, the CBD oil bottle will come with a dropper that you can use to measure the dosage and apply it. Many enjoy dropping the oil under their tongues or onto their favorite foods.
CBD oil offers rapid onset times when dropped under your tongue since it won't enter your digestive system. You can also consider tinctures, which include CBD extract in water or alcohol-based solvents for improved bioavailability. Both products offer fast absorption rates but reduced duration times.
If interested, you can shop online for tinctures from our SUPA Naturals site. We sell both full and broad-spectrum tinctures with oil or water-soluble solutions.
CBD Topicals
If you struggle with chronic pains or muscle soreness that affects your ability to focus, then CBD topicals may be your answer. Topicals include CBD oil in a cream, ointment, patch, roller, or serum form, allowing you to apply the CBD directly to your problem area. Your skin's endocannabinoid system will absorb the CBD quickly, offering rapid and targeted relief.
CBD cream may not offer the same mental clarity effects as standard CBD oil, so we only recommend this method for those suffering from distracting pains. You can shop online for topicals from our SUPA Naturals collection. We sell massage oil, cooling gel, and body butter, all of which provide various applications and results.
CBD Capsules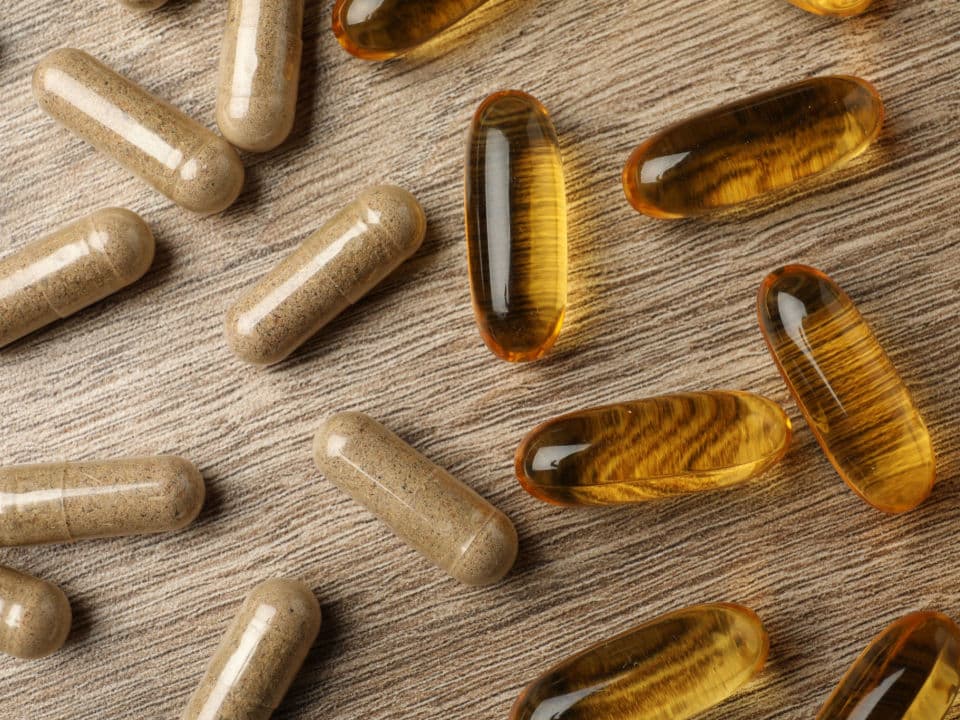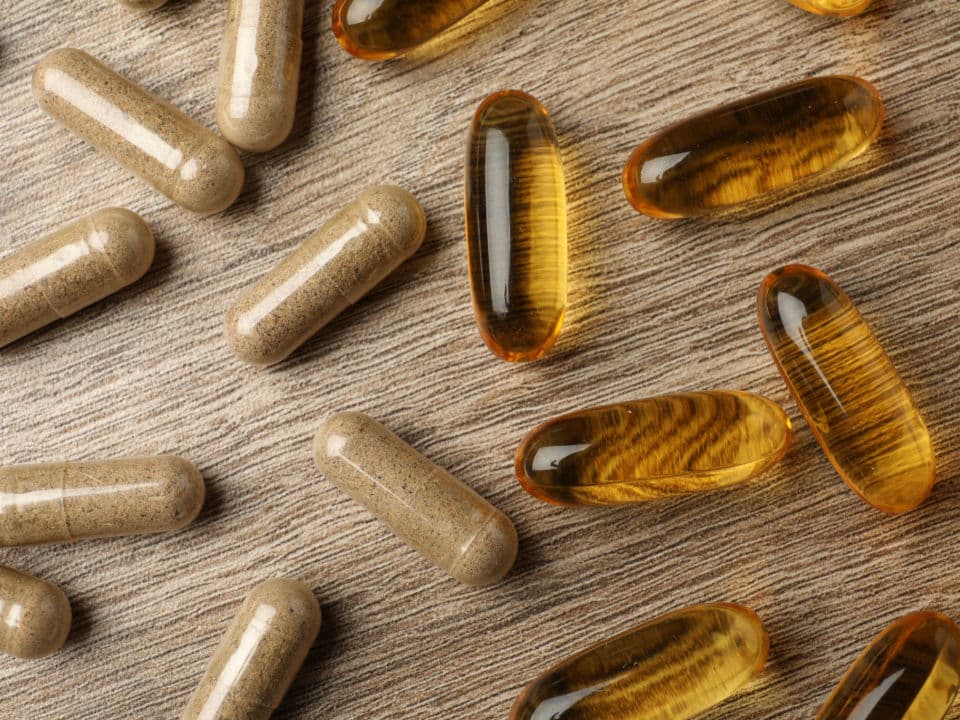 CBD capsules are similar to other supplements, including a pre-dosed amount of CBD in easy-to-swallow gel capsules. Because you must digest the capsules, they may take a bit longer to begin working, though you can expect the relief to last throughout the day. You may prefer CBD capsules if you want a simple and exact consumption method that you can easily incorporate into your daily routine.
If you're interested in capsules, we sell 25 mg full-spectrum CBD soft gels on our SUPA Naturals online shop.
CBD Coffees, Teas, and Other Foods
Many people who prefer to consume edible forms of CBD use common foods and drinks, like coffee, tea, or gummies. You can easily add CBD to your morning cup of coffee or purchase pre-dosed blends. CBD edibles work similarly to capsules since they must pass through your digestive system.
While the edible form may take longer to kick in, you can enjoy sustained and long-lasting relief. At SUPA Naturals, we sell THC-free 10 mg or 25 mg CBD gummies that you can purchase online.
CBD Vapes
CBD vapes let you directly inhale CBD vapor into your lungs for the fastest onset time. Rather than waiting on liver or digestive system absorption, your lung tissues absorb the compound instantly, allowing you to enjoy immediate relief.
Other Supplements You Can Take With CBD for Enhanced Results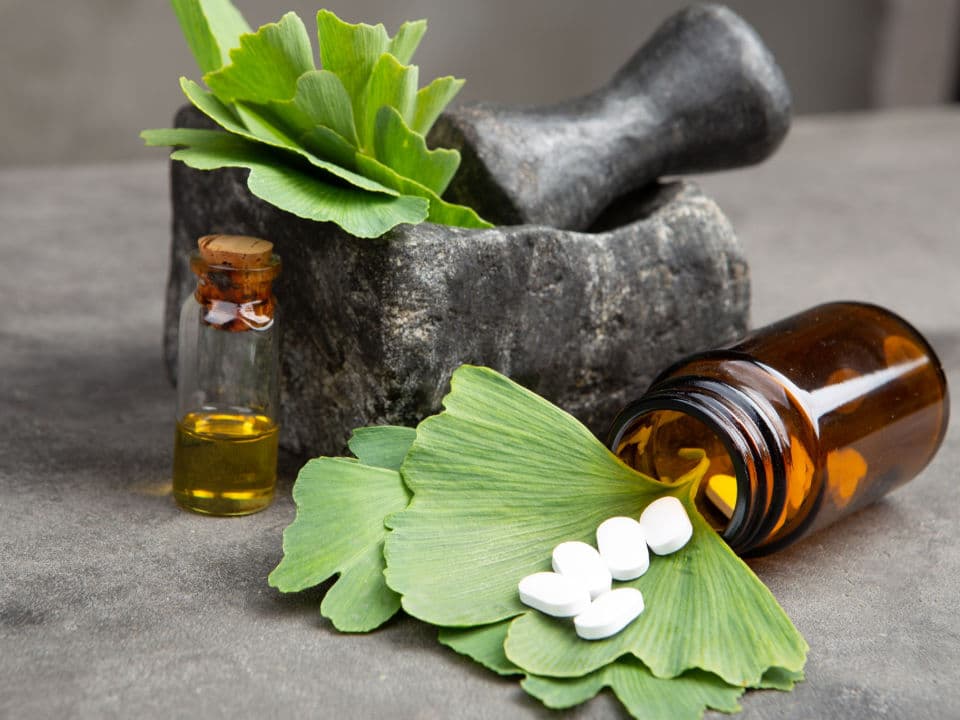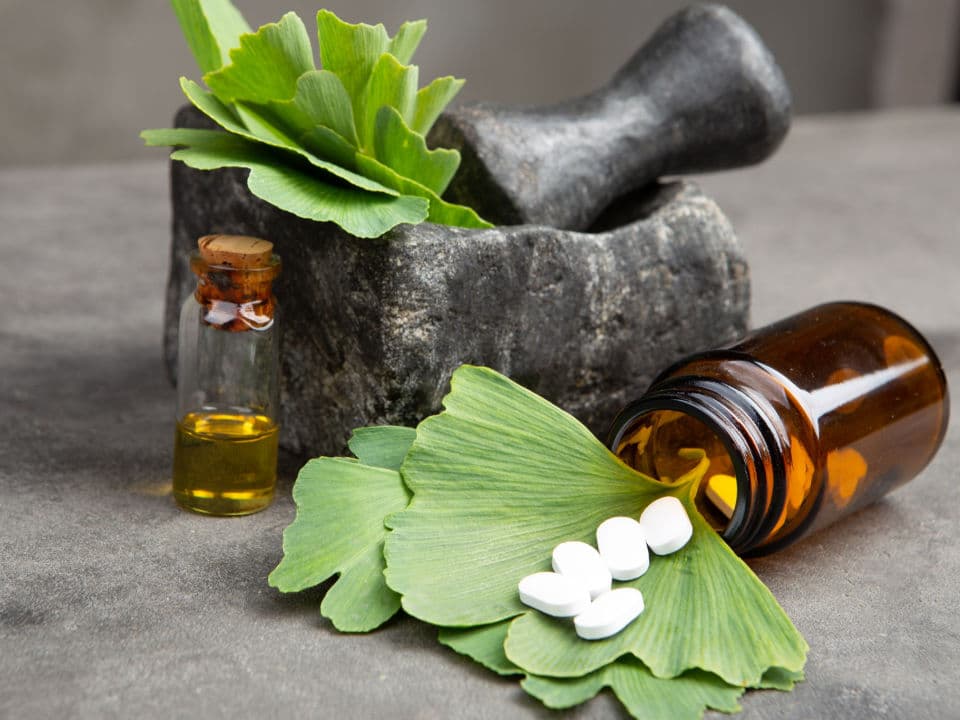 You can safely combine additional supplements with your CBD product for stronger focus results. We recommend considering the following:
Sharpen Your Attention Span With SUPA Naturals CBD Today
Ample science-backed research supports the effectiveness of CBD for focus, concentration, and much more. If you want to boost your cognitive function while enjoying many other whole-body benefits, shop online for CBD from SUPA Naturals or contact us to learn more.
FAQs on Using CBD for Focus Improvement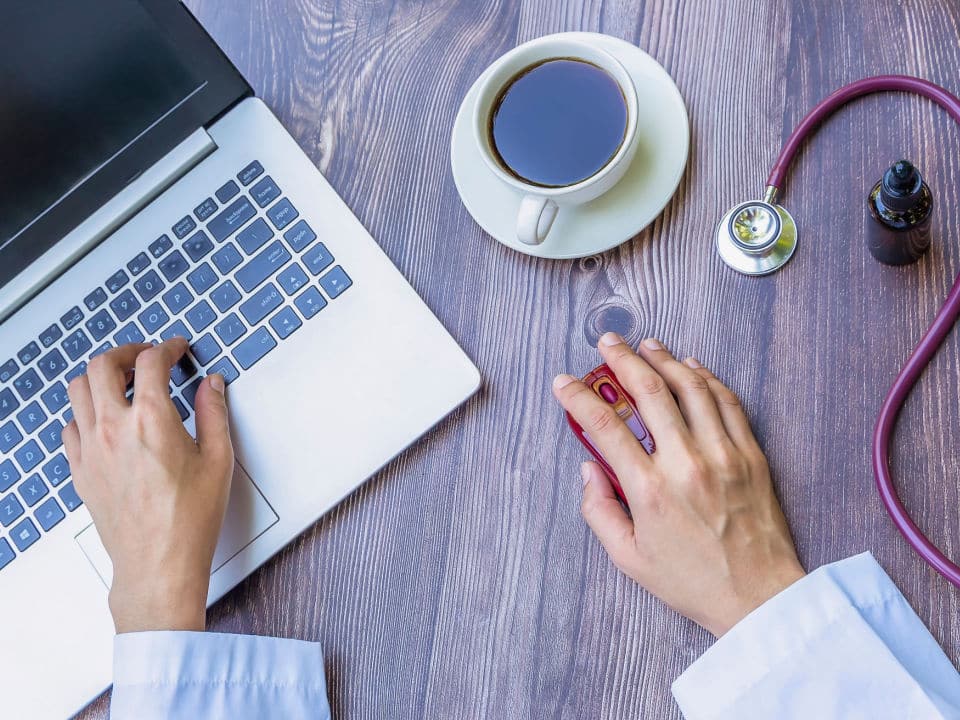 Before using CBD for focus, you want to truly understand how to reap the best results from this compound. Continue reading below to learn more about how you should use CBD for the best results.
How Much CBD Should You Consume to Improve Focus?
CBD dosage depends on factors like height, weight, body fat, consumption method, and desired effects. We recommend starting with a small dose and increasing it until you find the sweet spot that works best for you. Some people prefer larger doses once daily, while others prefer small, repetitive doses throughout the day.
You can try starting with 10 to 25 mg and working up from there. You may also want to try a few different products to find which works best for you.
When Should You Take CBD?
When you take CBD depends on when you need it most. If you want sustained, long-term results, we recommend taking CBD daily in the morning, night, or both. If you only need CBD for occasional mental clarity, consider taking it in the morning before your exam, study session, or whatever else you need to focus on.
You may also want to time your CBD dose around your symptoms. For example, if your poor sleep causes your lack of focus, consider taking CBD at night for better rest. If bodily pains distract you during the day, try applying a topical CBD to the problem areas whenever you feel a flare-up.
How Long Before CBD Starts Working?
How long CBD takes to kick in depends on the product you use. According to a clinical trial on healthy volunteers, you should expect to feel results within 15 minutes, though it could be longer for edibles or quicker for vapes. Here are some more specific averages:
Tinctures: 30 minutes
Topicals: 30 to 40 minutes
Oil: 30 to 60 minutes
Patches: Timed releases
Your diet can also impact your onset and duration times. If you have a large meal before taking a capsule or edible, your body may take longer to digest the CBD, though you may enjoy longer-lasting results.
How Long Will CBD Stay in Your System?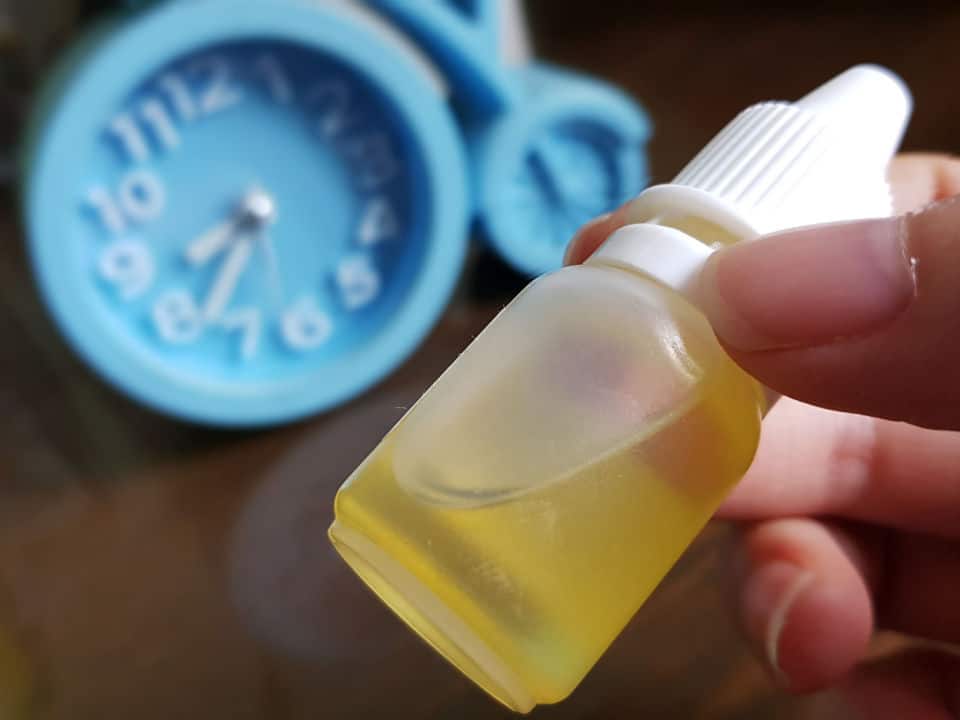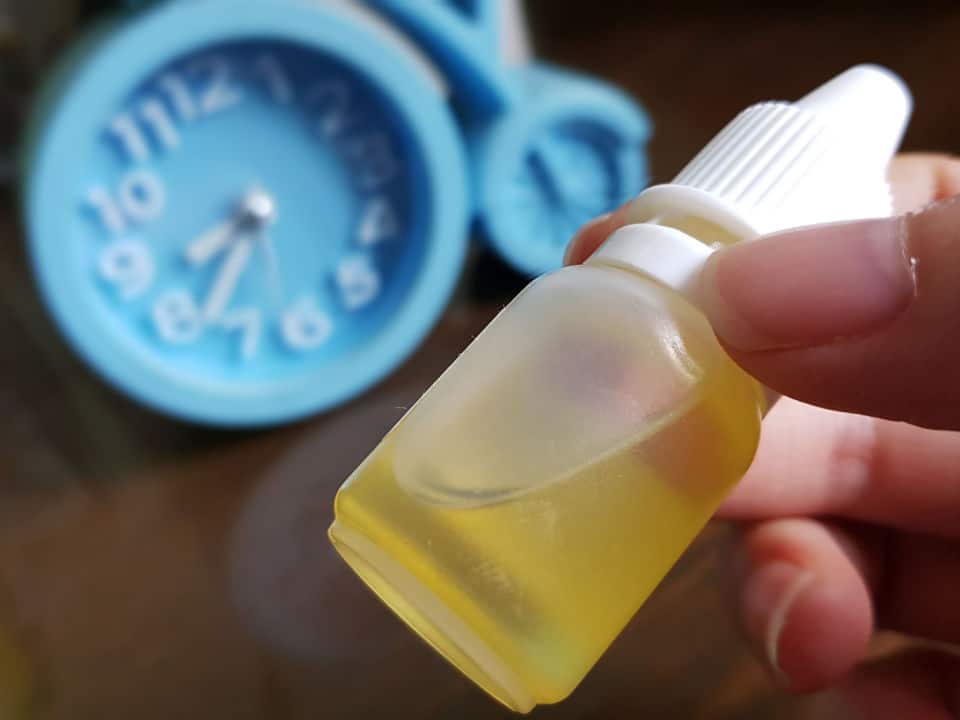 While the effects of CBD for focus may wear off by the end of the day, the actual compound typically remains in your system beyond this time. A clinical research study discovered that CBD's terminal half-life is 70 hours. Half-life is the time it takes for a drug's initial concentration to reduce by half.
With a half-life of 70 hours, you should expect CBD to stay in your system for at least a week. Additional research on the lasting effects of various types of CBD discovered the following average times:
Oral sprays: 10 to 48 hours
Vapes: Seven days
Edibles and capsules: Two to three weeks
How long the compound stays in your system depends on your metabolism, size, diet, and consumption method. CBD will leave the system of a thin, active adult with a strong metabolism faster than someone with a high body fat percentage and low exercise regimen.
How Can You Maximize the Effect of CBD?
CBD affects everyone differently, though certain tips can help you enjoy the most results. We recommend trying the following:
Hold the oil under your tongue without swallowing for 90 seconds. When taking drops, you may feel tempted to swallow the oil immediately, though this will result in digestion rather than fast absorption.
Let the CBD build up in your system with consistent daily doses. You may not enjoy the full benefits the first time your try CBD. We recommend continuing dosages for a few weeks to see how your body responds.
Play around with dosage amounts and timing to find what works best for you. You can also try various products to figure out which you prefer.
Use CBD vapes or oil droppers for the fastest results.
Eat a nourishing meal with fatty acids before consuming CBD. Fatty acids include fish, olive oil, eggs, avocado, nuts, etc.
Consider selecting full-spectrum over pure isolates for more broadened benefits. Note that full-spectrum will include trace amounts of THC, which can appear on drug screens.
Does CBD Have Side Effects or Drug Interactions?
Clinical research doesn't support any notable negative side effects of CBD, meaning that most study participants tolerated the drug well with minimal reactions. You shouldn't expect any negative side effects when taking CBD.
CBD may interact with various prescription and over-the-counter medications, so we recommend speaking with your doctor or pharmacist before taking any new products. While CBD can improve focus-related issues and other problems, it can't cure existing conditions, like attention-deficit hyperactivity disorder (ADHD).
Related